This post may contain affiliate links which may give us a commission at no additional cost to you. As an Amazon Associate we earn from qualifying purchases.
Our SITS Book of the Month Club back!  And it is going to knock your socks off!
A few weeks back, Andrea from Great Thoughts got in contact with us about our languishing Book Club.  The idea was great, but we weren't doing enough to make the group as dynamic and active as it could be.  Lucky for us, Andrea stepped in and has infused a new energy and vision that only someone as passionate about books as she is can do.
We've asked Andrea to help us to co-lead this effort, posting regularly both on SITS and in our Book of the Month group in the forum.  In addition to this, Andrea is working to get authors involved in our monthly Twitter chats going forward.  Can you believe it?  We're becoming an online book club that has the opportunity to discuss a book live with the author.  Amazing!
Let's learn a bit more about Andrea…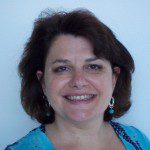 After 20 years in high pressure sales, Andrea retired to spend time doing what she loves – hanging with her family, reading good books and enjoying good travel. She is always looking for the next great read and the next great beach or warm locale. Her blog, Great Thoughts, was born in an attempt to share books and trips she loves and to find out what she should read next and where she should travel next. A graduate of last spring's Bloggy Boot Camp in Phoenix, she's putting all the skills she learned to great use.
We are thrilled to welcome Andrea to the helm of the SITS Book of the Month Club! Get ready for our upcoming Book Club chats on Twitter by following Andrea on Twitter, @gr8thoughts.
Before we move onto announcing our latest book pick, we first want to wrap up what we started with The Help…
The Help by Kathryn Stockett
We will be having our discussion for The Help by Kathryn Stockett on Tuesday, April 5.  Even if you haven't yet read The Help, join us so that you can see what the SITS book club is all about.  We will have have tons of amazing prizes to give away to all participants, so you won't want to miss out!

The Details:
When: Tuesday, April 5 from 8-9 p.m. CST (9-10 EST, 7-8 MST, & 6-7 PST)
Where: Twitter
Who: YOU, @gr8thoughts and @SITSGirls
New Book Club Pick
We are SO excited to introduce our book club pick for April/May.  The book is…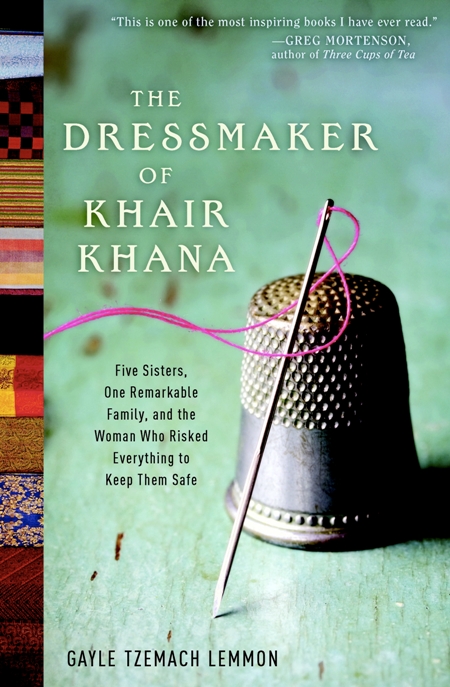 The Dressmaker of Khair Khana by Gayle Tzemach Lemmon
Five Sisters, One Remarkable Family, and the Woman Who Risked Everything to Keep Them Safe.
This wonderful book is the story of Kamela, an amazing woman in Afghanistan who figured out a way, despite overwhelming obstacles, to create a business and support her family during Taliban rule.  She invites other women into her business and runs her own cottage industry in her home, while continuing to obey the harsh rules on the land.  This unsung heroine teaches survival and entrepreneurship in a place where women are literally meant to be unseen and unheard.  This is a TRUE story but reads like the juiciest of fiction.
The author, Gayle Tzemach Lemmon, worked as a journalist for 10 years with ABC News and since has been covering women entrepreneurs in conflict afflicted areas including Bosnia, Rwanda and Afghanistan.  Notably Angelina Jolie, who is funding a school for girls in Afghanistan, and Greg Mortenson, the amazing author of Three Cups of Tea, both write fabulous reviews on the back of the book.
To read more about the book, check out Andrea's review on Great Thoughts.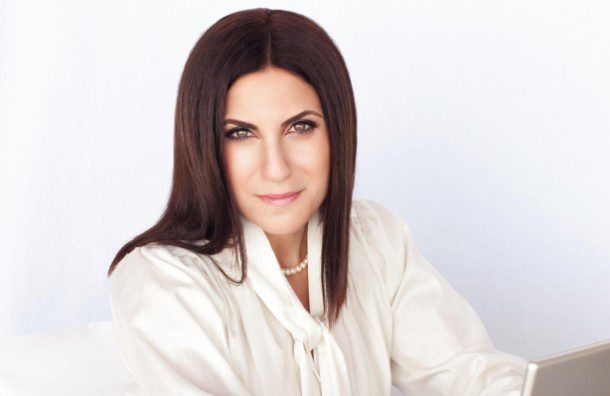 The Best Part: Part 1

Gayle Tzemach Lemmon's, The Dressmaker of Khair Khana, is THE hottest book hitting the book scene right now.  Pick up the April issue of The Oprah Magazine and flip to page 148.  You'll see that Gayle's book tops their list of "Titles to Pick Up Now".  It's also # 1 for People magazine.
What's more, you can find one of Gayle's most recent articles, The Hillary Doctrine, on the cover of the March 14th issue of Newsweek.  Regardless of your politics (and we do not espouse any political views here), you, as strong women,  will value the theme of this article that basically states that until the worth of girls and women are realized, there will always be a human rights battle.
As long as discrimination and inequities remain so commonplace everywhere in the world, as long as girls and women are valued less, fed less, fed last, overworked, underpaid, not schooled, subjected to violence in and outside their homes- the potential of the human family to create a peaceful, prosperous world will not be realized.
The Best Part: Part 2
Harper Collins, the publisher of The Dressmaker of Khair Khana, is helping us kick off our next Book of the Month by providing us with 20 copies of the book to give to our community.  If you are interested in receiving a copy and participating in our discussion, simply leave a comment on this post!  We will select 20 responses at random and then notify the lucky winners via e-mail on Friday, March 25.  Copies will be mailed directly from Harper Collins.
The Best Part: Part 3
On Thursday, May 5 from 8-9 p.m. CST (9-10 EST, 7-8 MST, & 6-7 PST), we will be hosting our live Book Club discussion on Twitter using the hashtag, #SITSBooks.  Joining us will be none other than Gayle herself!
Let us repeat that for you in case you missed it.
The author of The Dressmaker of Khair Khana will be joining us for the discussion on her book.  Live.  On Twitter.
We are out of our minds excited.
The SITS Book of the Month Club is something that you simply cannot miss.  Join us as we morph into the most dynamic online book club for women on the planet.
The fine print:
Please enter the giveaway only if you are able to participate in the Twitter chat on Thursday, May 5 and pop into the discussions on SITS.  If you don't have the time to dedicate, consider joining us during an upcoming month.  We'll be kicking off each new book announcement with a giveaway and all new forum posts.