This post may contain affiliate links which may give us a commission at no additional cost to you. As an Amazon Associate we earn from qualifying purchases.
As summer winds down, I find myself thinking of all the amazing books I didn't get around to reading. There are so many great books to read this fall. I'm not going to make it any easier on myself (or any of you!) as I share some of the best books to read from the incredible new releases coming out in the fall of 2015.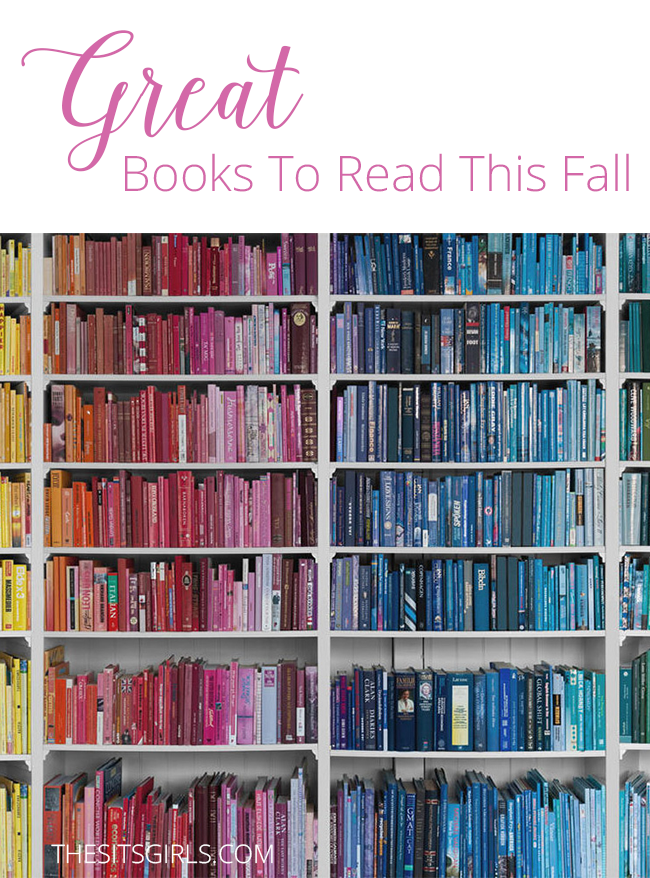 6 Great Books To Read This Fall
Get ready to cuddle under a warm blanket and spend some time with what might just become your new favorite books. (And note: This post includes affiliate links!)
1. Why Not Me? by Mindy Kaling
Expected Publication Date: September 15, 2015
Mindy is hilarious. She's adorable. She's open and honest and real. She's also a really great writer. Why Not Me? is bound to give us some more insight into Mindy's life, her personality and how she really should be my best friend. Or something.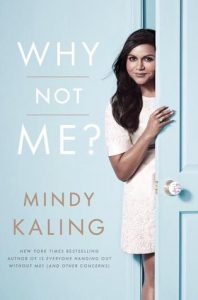 2. Carry On by Rainbow Rowell
Expected Publication Date: October 6, 2015
If you haven't yet read anything by Rainbow Rowell, you must. Rowell has become everyone's favorite author. Her book Eleanor & Park took the reading world by storm. Even non-readers were reading her books. She's got a way of pulling at your heartstrings without completely destroying your heart. Carry On appears to stray from her norm and include vampires, ghosts and magic – all of which I normally avoid when choosing a book – which goes to show, I enjoy Rowell's writing that much, I'm willing to step out of my own comfort zone to pick this one up.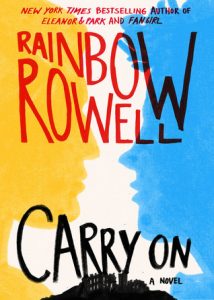 3. Furiously Happy: A Funny Book About Horrible Things by Jenny Lawson (The Bloggess)
Expected Publication Date: September 22, 2015
Jenny speaks freely on her site about mental health. She's also absolutely hilarious. Combine the two and I'm quite sure we can expect a blockbuster release from her this fall in Furiously Happy. If you haven't read her first book, Let's Pretend This Never Happened, you must. And beware – you're going to laugh so hard you might want to sit and read really close to a bathroom.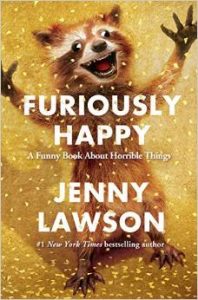 4.  A Window Opens by Elisabeth Egan
Publish Date: August 25, 2015
Egan's debut novel was released only a short while ago and has already been named by Amazon as one of their editors' top fall reading recommendations. The primary character of Alice Pearse is a mom of three dealing with juggling all aspects of her family's life who seems very real and easy to relate to based on the book's current reviews. I look forward to diving into the chaos of the Pearse family in A Window Opens very soon.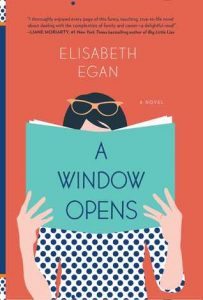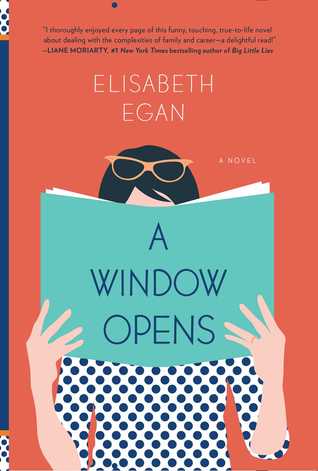 5. The Paris Key by Juliet Blackwell
Expected Publication Date: September 1, 2015
I've been hearing a lot about New York Times Bestselling Author Juliet Blackwell's newest book, The Paris Key. I'll be honest and let you know I've never read anything by her before, but something about this story is drawing me in. Perhaps it's the role that the city of Paris plays in the story summary (a place I've always dreamed about visiting) or this simple description of the main character Genevieve, "She has been an observer of life, rather than an active participant …" — that right there makes me want to know more. I think if you read up on The Paris Key you'll be just as intrigued.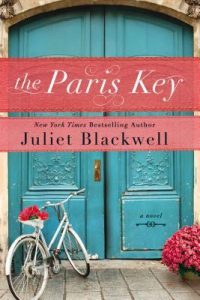 6. Pretending to Dance by Diane Chamberlain
Expected Publication Date: October 6, 2015
Chamberlain's reputation proceeds her as we anxiously await her latest release. She's known for many powerful stories and intriguing characters. It looks as though Molly Arnette will be no exception. Molly's life in San Diego with her husband is deeply impacted by the past she is trying to hide. She ran from North Carolina to leave so much behind, but everyone knows that's never truly possible. Not in good fiction, anyway. We need the mystery to come to light to bring depth to the characters! Chamberlain appears to provide us with just that in Pretending To Dance. And honestly, the cover itself draws me in immediately. This is one I'll want a hard copy of.
So, there you have it, a few books to get you through the coming months. 2016 is already shaping up to be a great year, so I look forward to sharing some more new titles with you really soon. In the meantime, if you're looking for more recommendations, consider taking a look at our 2015 recommendations, and our recommended summer reads — because there's no rule that you can't read a beach read in the fall!
What books are on YOUR reading list this fall?