This post may contain affiliate links which may give us a commission at no additional cost to you. As an Amazon Associate we earn from qualifying purchases.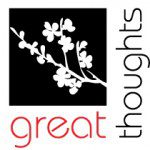 Andrea of Great Thoughts is back today to announce our book club pick for June! In honor of our big unveiling, we're giving away 20 copies of our upcoming book club choice. Read on to learn more and enter!
Why do we have a book club?
We are all busy with jobs inside and outside of our homes. Many of us have children, blogs, husbands, pets and quite crazy lives. So why do we also throw a book club at you?
The answer is simple: because we need it! Reading calms you, educates you and enlightens you. I am ALWAYS asked, "How do you have time to read?" My reply is that reading is my oxygen. I work and have twins. I am as busy, just like you are, but I make reading daily a priority because it opens my mind to other cultures and places, people and events and quite simply, makes me better.
Our goal is to choose books for the SITS Book Club that are easy reads. We want books that you will sail through and are glad to read. The books chosen are chosen for a reason. If I have read it and loved it, and if there is a message we can all relate to, then the book is a candidate for the SITS Book Club.
I encourage you to step out of your busy life and try the book club. Many of you are reading The Dressmaker of Khair Khana by Gayle Tzemach Lemmon in anticipation of our May 5th Twitter Party. Did I mention that this book is now number 10 on the New York Times' Best Seller List? Did I mention that the fabulous author will be participating in our Twitter party? This is a very quick read, so you easily can buy the book and read it before May 5th.
If you believe in empowering women and in women's ability to change the world, then this book is for you. While non-fiction, it reads like a gripping novel.Even if you haven't read the book, we encourage you to join us on May 5th on Twitter to see what it is all about.
June Book Club Pick and Giveaway
I am pleased to announce the June SITS Book Club pick….
Join us for our book club chat on Thursday, June 9th from 8-9 pm CST.  You can find us on Twitter using the hashtag #SITSBooks.  What's more, Rebecca Rasmussen, the wonderful author, will be joining us!
This is a debut novel for Rebecca and it is FABULOUS! To get a sneak peek of the book, you can read my review here. Rebecca also wrote an unbelievable guest post on my blog, Great Thoughts.  Read this and tell me you don't want to have a glass of wine with her ASAP!
From the publisher:
When a bird flies into a window in Spring Green, Wisconsin, sisters Milly and Twiss get a visit. Twiss listens to the birds' heartbeats, assessing what she can fix and what she can't, while Milly listens to the heartaches of the people who've brought them. The two sisters have spent their lives nursing people and birds back to health.

But back in the summer of 1947, they knew nothing about trying to mend what had been accidentally broken. Milly was known as a great beauty with emerald eyes and Twiss was a brazen wild child who never wore a dress or did what she was told. That was the summer their golf pro father got into an accident that cost him both his swing and his charm, and their mother, the daughter of a wealthy jeweler, finally admitted their hardscrabble lives wouldn't change. It was the summer their priest, Father Rice, announced that God didn't exist and ran off to Mexico, and a boy named Asa finally caught Milly's eye. And, most unforgettably, it was the summer their cousin Bett came down from a town called Deadwater and changed the course of their lives forever.
The Bird Sisters Book Club Giveaway
Thanks to Crown, the publisher of The Bird Sisters, we are able to offer 20 free books to our community. To enter, simply leave a comment below.
For extra entries, you can:
Let us know that you'll be participating in the May 5th Twitter Party discussing The Dressmaker of Khair Khana.  (You can find us at 6:00 pm PST / 7:00 pm MST / 8:00 pm CST / 9:00 pm EST using #SITSBooks.)
Tweet about the book club using the hashtag #SITSBooks.
Join us. You just may love it!