This post may contain affiliate links which may give us a commission at no additional cost to you. As an Amazon Associate we earn from qualifying purchases.
Our first #SITSBooks Book Club Twitter Party is finally upon us. Thanks to the guidance of Andrea from Great Thoughts, we've got a fantastic night planned!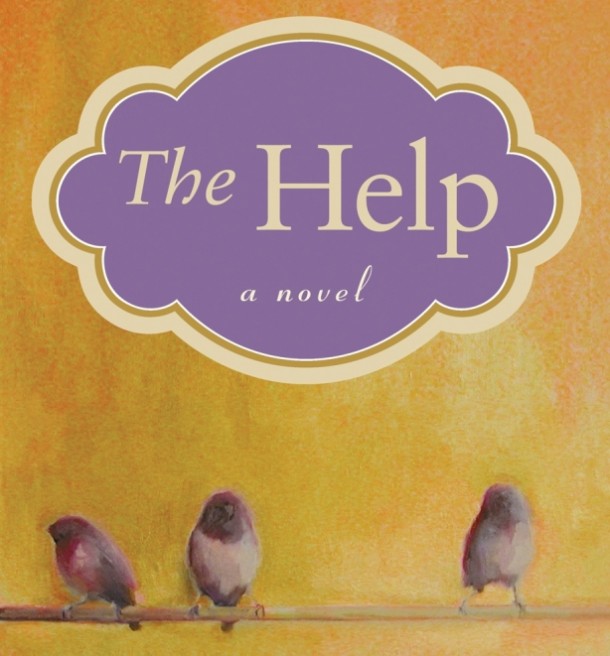 Where:
On Twitter. Use the hashtag, #SITSBooks, to follow the conversation easily.
When:
Tuesday, April 5th, 6-7:00 pm PST, 7-8:00 MST, 8-9:00 pm CST, 9-10:00 pm EST
Who:
@SITSGirls, @Gr8Thoughts, and YOU!
Book of the Month:
The Help, the fabulous novel by Kathryn Stockett.
A bit more about our Book Club pick from Publishers Weekly:
What perfect timing for this optimistic, uplifting debut novel set during the beginning of the civil rights movement in Jackson, Mississippi, where black women were trusted to raise white children but not to polish the household silver. Eugenia Skeeter Phelan is just home from college in 1962, and, anxious to become a writer, is advised to hone her chops by writing about what disturbs you. The budding social activist begins to collect the stories of the black women on whom the country club sets relies and mistrusts enlisting the help of Aibileen, a maid who's raised 17 children, and Aibileen's best friend Minny, who's found herself unemployed more than a few times after mouthing off to her white employers. The book Skeeter puts together based on their stories is scathing and shocking, bringing pride and hope to the black community, while giving Skeeter the courage to break down her personal boundaries and pursue her dreams.
Discussion Questions:
Who was your favorite character? And why?
How much of a person's character would you say is shaped by the times in which they live?
What did you think about Minny's pie for Miss Hilly? Would you have gone as far as Minny did for revenge?
Did it bother you that Skeeter is willing to overlook so many of Stuart's faults so that she can get married, and that it's not until he literally gets up and walks away that the engagement falls apart?
What do you think motivated Hilly? On the one hand she is terribly cruel to Abileen and her own help, as well as to Skeeter once she realizes that she can't control her. Yet she's also a wonderful mother. Do you think that one can be a good mother but, at the same time, a deeply flawed person?
From the perspective of a twenty-first century reader, the hairshellac system that Skeeter undergoes seems ludicrous.  What is the most ridiculous beauty regimen you ever underwent?
Party Favors:
What's a party discussing The Help and the Ol' South without some pearls?  Check out the party favors we'll be giving away to four lucky Twitter participants…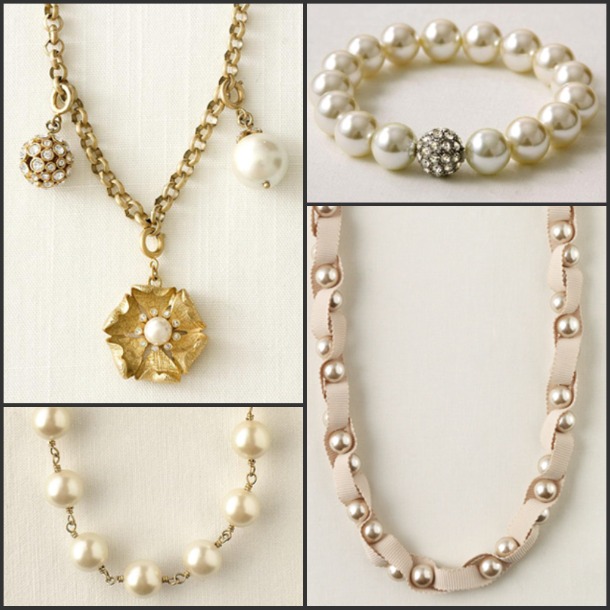 Thanks so much to Katherine Sigrist of Stella and Dot for the jewels!  Check out her site and order some fabulous jewelry for spring!
RSVP:
So, will you join us for our first official book club meeting?  Using the below Linky, enter your Twitter URL and Twitter ID. It will something like this: http://twitter.com/SITSGIRLS and SITSGirls.
We hope to see you there!