This post may contain affiliate links which may give us a commission at no additional cost to you. As an Amazon Associate we earn from qualifying purchases.
Summer is here and in full swing.
Whether it is at the beach, in a lounge chair in my own backyard, or even under the blankets late at night in the air conditioning, I love to curl up with a great book on these warm, summer days.
I am an avid Goodreads reader (if you don't follow me over there, I hope you will, for more book talk), and I just can't get enough of reading in the summer, or anytime at all to be honest. I'm always looking for the best books to read.
So what books are sizzling hot for this balmy summertime? I have a summer reading list you are going to love!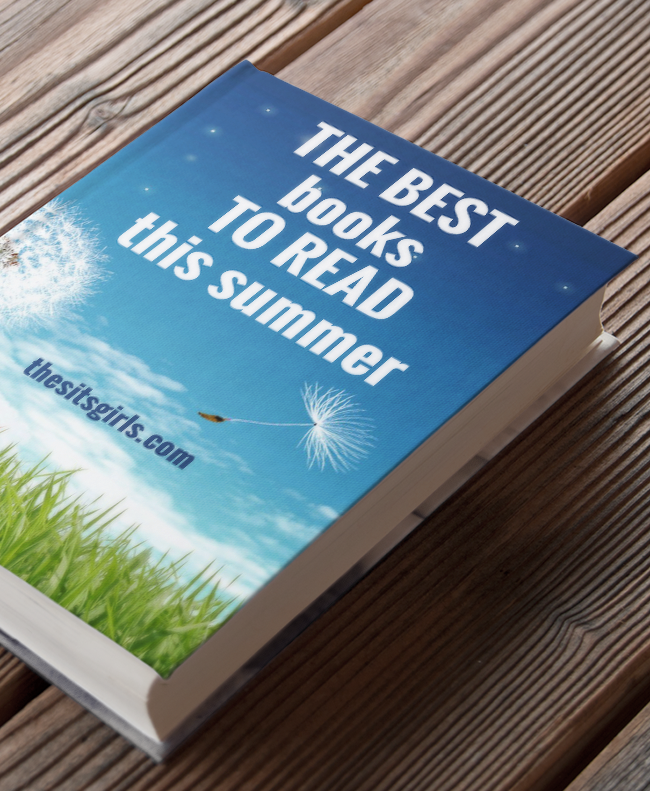 5 Must Read Books for The Summer
*This article includes affiliate links.
1. The Nightingale, by Kristin Hannah
From the moment I began reading, The Nightingale by Kristin Hannah, I was captivated and spell bound.
Seriously, when I finished reading it in less than three nights of late night reading, I couldn't stop thinking about this amazing novel. The ending and has become one of my true favorites of all time.
This historical fiction read finds Vianne Mauriac dealing with her husband fighting in WWII France on the front lines and the aftermath of the French invasion, as well as the Nazi occupation of France. She is forced to take a Nazi into her own home, and with her every movement watched, her life and her child's life is at risk daily.
Add to this the equally compelling story of Vianne's sister, Isabelle, who is a rebellious and reckless eighteen year old that Vianne feels she needs to constantly look out for. But Isabelle, through it all, proves to be a force to reckon with.
As Goodreads states, Kristin Hannah tells a story we seldom hear, of the women's war during WWII through the eyes of two sisters, who seem so different on the outside, but on the inside the sibling bond is strong.
And it is true how Hannah sums up this tale,
"I know now what matters, and it is not what I have lost. It is my memories. Wounds heal. Love lasts. We remain."
To find out how love conquered all through the tumultuous, war and more, you will have to read this novel for yourself.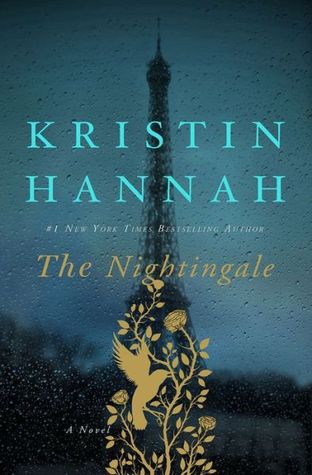 2. The Girl on the Train, by Paula Hawkins
The Girl On The Train is another engrossing, must-read. From the title alone, I couldn't help but immediately conjure up images that it had to be along the lines of Gone Girl, and boy was I on the money! It definitely is a suspenseful, Hitchcockian thriller similar to Gone Girl, and it has some similar plot twists.
The main character in The Girl on the Train, Rachel, conveniently takes the same commuter train every morning to pass by to see her old life that she lost, because of her addiction to alcohol.
As she passes by, she not only is checking in on what she lost, but peeking into the world of others now that live on her former block, which is a stretch of cozy suburban homes. It also just so conveniently stops at the signal that allows her to daily watch the same couple breakfasting on their deck.
In her own deluded mind she has begun to feel like she knows them, giving them the names "Jess and Jason," who seemingly have the perfect life similar to the one she lost herself. But when the unthinkable and unspeakable happens, Rachel is a witness to it, and that is when the real story begins to pick up steam.
And just when Rachel and the reader think they know what happened, trust me neither really do.
You will have to read this one to find out what really did happen!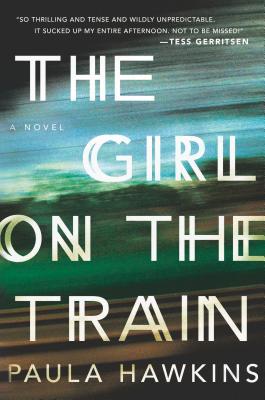 3. The Boston Girl, by Anita Diamant
From the opening of this heartfelt and historically, detailed novel, where the now Eighty-five-year-old Addie is conversing with her twenty-two-year-old granddaughter, I was spellbound by The Boston Girl. Ava shares and tries to answer her granddaughter's burning questions of who Addie once was was and how she came to be the older, wiser woman she is today.
As a granddaughter once myself, I can recall being inquisitive where my own grandmother was concerned. Thankfully, I like Ava, was blessed to have my grandmother live well into my early thirties, and also got the back story on her life, which made this book all the more real and fascinating to me.
This book truly had such heart and warmth, even through the roughest, most challenging days of Addie's life. You couldn't help but root for her as she shared her emotional tale with compassion and humor from the earliest days of living in a one-room tenement apartment that she shared with her parents and two sisters, to the library group for girls she joins at a neighborhood settlement house, to her first, disastrous love affair, simply because Addie had dreams and aspirations that all women could relate to spanning generations.
This book is a must read for women of all ages, in my humble estimation, this summer.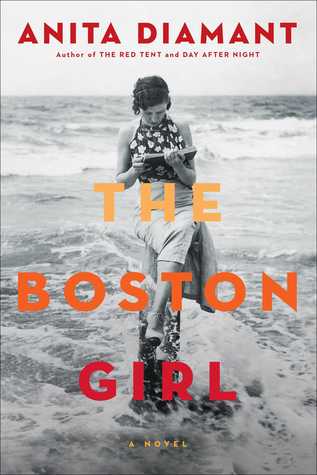 4. Big Little Lies, by Liane Moriarty
I would be remiss to leave off Liane Moriarty from this list, because, in my estimation, this author is the pinnacle of summer reading — or pretty much all time reading — for women.
One of her most recent and probably one of my own favorites since The Husband's Secret is Big Little Lies.
The story begins in the present time with the fateful school trivia night, but then we are catapulted back in time to see what actually transpired to have this evening take a very deadly and crazy turn.
The plot unfolds and is actually told through the eyes of all the major characters going back and forth.
First up is Madeline, who is a true spitfire. She lives in the same community with her daughters, her new husband, as well as her ex-husband, his new wife, and their young daughter, who just happens to be the same age as Madeline's youngest daughter. The girls are in the same kindergarten class.
Next up is the absolutely gorgeous, Celeste, with two energetic twin boys, who seems to be married to the perfectly handsome and rich husband. But looks can totally be deceiving.
The two women befriend the new-to-town and much younger and unmarried, Jane, with a young son, who is the same age as Madeline's youngest and Celeste's twins.
The three women and their lives totally intertwine and we are treated to the biggest school PTA scandal they have or could ever imagine.
This one will make you happy that school and PTA meetings are out for the summer, but still give you your daily dose of gossip and cattiness in case you were missing during your summer vacation.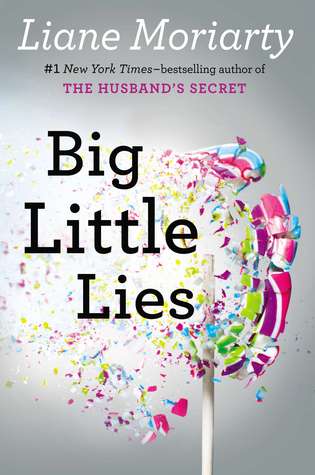 5. The Second Sister, by Marie Bostwick
One of my most recent reads was The Second Sister by Marie Bostwick. It was slow starting, but definitely went full steam ahead as the plot thickened.
This is a story for all women, but especially those who have a sister and have their fair share of sisterly, sibling rivalries and love, too. Women who hope to find that deeper connection with, not only their family, but in other female friendships, too.
In The Second Sister, Bostwick introduces us to Lucy Toomey, the younger of the Toomey sisters, who has become a political superstar running the campaign of the newly elected presidential candidate, while her older sister, Alice has opted to stay behind in their small town of Nilson's Bay in Wisconsin because of a life altering accident. This accident occurred when the sisters were young teens and left Alice mentally impaired.
From the outside looking in, Lucy's life is a fairy tale and pretty much golden, but then Alice dies unexpectedly and Lucy has to return to Nilson's Bay for the funeral and to settle her sister's estate. We slowly find out that Lucy tried to leave behind this town because she was haunted by the past. But in returning, Lucy finds out that Alice, who had been trying to get Lucy to return for years for a visit to help her remember the past differently, stipulated in her will that Lucy needs to stay on for a determined time.
During what seems like a crazy, last demand from her older sister, this Lucy lives in her old family cottage, finally meets the FOA (friends of Alice) who slowly take Lucy into their circle of friendship, learns to live her life at a slower pace by taking up quilting (her sister's favorite pass-time), re-aquaints herself with old friends and even her first ever crush.
But Lucy is still unsure of her life's direction. Can this strange, but most wonderful last imparted gift from her departed sister help Lucy deal with her troubled past and find a better meaning of happiness?
You are going to want to read Bostwick's novel to find out.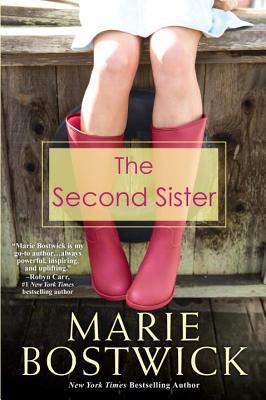 Your turn! Have you read any of the books above or any other good books so far this summer? Share your thoughts and summer recommendations with us so we can keep adding to our summer reading list.