This post may contain affiliate links which may give us a commission at no additional cost to you. As an Amazon Associate we earn from qualifying purchases.
Our September Book Club Twitter Party is finally upon us!  Have you been keeping up with our Book Club pick for the month?  It is Secret Daughter by Shilpi Somaya Gowda.
Here is a little insight into the book from Amazon:
In her engaging debut, Gowda weaves together two compelling stories. In India in 1984, destitute Kavita secretly carries her newborn daughter to an orphanage, knowing her husband, Jasu, would do away with the baby just as he had with their firstborn daughter. In their social stratum, girls are considered worthless because they can't perform physical labor, and their dowries are exorbitant. That same year in San Francisco, two doctors, Somer and Krishnan, she from San Diego, he from Bombay, suffer their second miscarriage and consider adoption. They adopt Asha, a 10-month-old Indian girl from a Bombay orphanage. Yes, it's Kavita's daughter. In alternating chapters, Gowda traces Asha's life in America—her struggle being a minority, despite living a charmed life, and Kavita and Jasu's hardships, including several years spent in Dharavi, Bombay's (now Mumbai's) infamous slum, and the realization that their son has turned to drugs. Gowda writes with compassion and uncanny perception from the points of view of Kavita, Somer, and Asha, while portraying the vibrant traditions, sights, and sounds of modern India.
Interested?  Of course you are!
Book Club Details
Date: This Thursday, September 22nd
Time: 8-9:00 pm CST
Where: On Twitter, hashtag #SITSBooks
Most importantly, Shilpi Somaya Gowda, the book's author, will be joining us for the Twitter party.
Even if you haven't read the book, jump online!  Chatting with an author about her writing process, how to get a book published, and even, when she finds her inspiration, is a fantastic opportunity!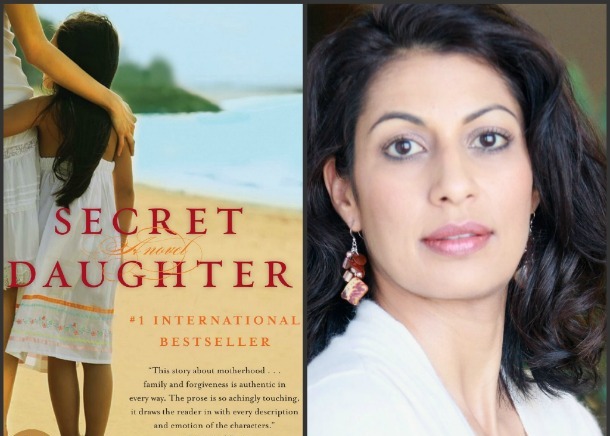 Book Club Questions We'll Discuss:
Kavita faces a difficult choice at the beginning of the novel. Did she make the right decision? What would you have done if you were in Kavita's place?
The novel explores the issue of how gender affects one's role in society, both in India and the United States. Are there any similarities in the female experience across the two cultures?
An overarching theme of the novel is motherhood, and how that experience can change a woman. What are the differences in how Somer and Kavita experience motherhood, and are there any similarities?
Are there universal aspects to motherhood or is it an individual experience? How do you believe motherhood has changed you?
Both marriages portrayed in the novel, despite different circumstances and origins, face significant challenges. How did Kavita and Jasu's marriage recover from the
dramatic conflict they faced at the beginning? What caused the estrangement between Krishnan and Somer, and how did each spouse contribute to it? Do you
believe one marriage is fundamentally stronger than the other? What do you believe the future holds for each couple?
Asha grows up with a deep curiosity about her biological family in India. Is this is a natural curiosity for all adopted children? Could her parents have done anything to lessen the sense of feeling incomplete Asha had as an adolescent? Can her conflict with Somer be chalked up to that experienced in all mother‐teenage daughter relationships, or was it more complicated? What does Asha learn about the true meaning of family, and could she have learned it without going to India?
There will be a ton of topics we'll be covering, ranging from motherhood, to adoption, to marriage.  Definitely something for everyone.
Looking forward to seeing you there!