This post may contain affiliate links which may give us a commission at no additional cost to you. As an Amazon Associate we earn from qualifying purchases.
Where can you meet interesting people and read things you wouldn't otherwise, all while munching on some of the best finger foods? At a book club of course! There is nothing better than dishing with your favorite girlfriends about the latest book that you both just couldn't put down. (And let's be honest, sometimes it is fun just to chit-chat!)
While we can't promise you snacks, we have got the discussion and bestsellers taken care of. We are happy to announce that we are bringing the book club back to The SITS Girls for the summer – modified and better than ever!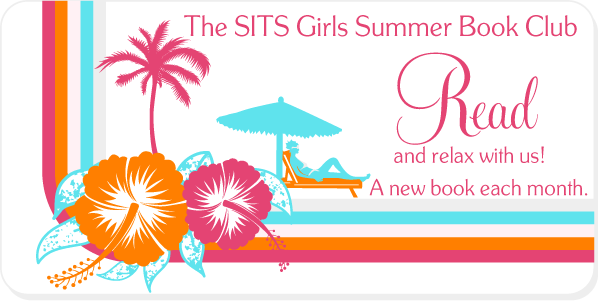 Summer Book Club
How Can I Participate?
The SITS Girls Summer Book Club will run for the months of June, July and August but don't worry! You can participate as little or as much as you would like. It is summer time after all and none of us want any more work hanging over our head. Nope – we are picturing a lay by the pool, soaking up the sun type of book club.
Each month one of our fabulous forum leaders will preselect three quick and fun reads. From there it is all up to you! Voting will take place on our Facebook page with the winning novel being introduced in the forums. Then we each have the month to tackle the book. Want to sit down the last weekend and knock it out all at once? Great! Are you more of a read here-and-there person? That is fine too!
Check in on the forums the last week of each month for discussion. One of our forum leaders will post a few questions to get the ball rolling but the direction is up to you!
Vote, read, chat! It is as easy as that!
Dates To Remember
June Book Club
May 29: June Book Club voting begins on Facebook
June 4: Winning book announced in the forums
June 25: June Book Club Discussion begins in the forums
July Book Club
June 25: July Book Club voting begins on Facebook
July 2: Winning book announced in the forums
July 23: July Book Club Discussion begins in the forums
August Book Club
July 30: August Book Club voting begins on Facebook
August 6: Winning book announced in the forums
August 27: August Book Club discussion begins in the forums
What are you waiting for? Head on over to The SITS Girls Facebook Page to vote for June's book selection! We'll close the poll this Friday, June 1.