This post may contain affiliate links which may give us a commission at no additional cost to you. As an Amazon Associate we earn from qualifying purchases.
Last summer, when we launched the 31 Days to Build a Better Blog Challenge with BlogFrog, we had very little idea of what we were embarking on.  The overwhelming response was phenomenal, but so was the amount of time and effort that went into pulling together such a large scale event.  Before it was over, I had a new baby in my arms and swore that it would be a long time before we tried something similar again.
My commitment to that promise faltered when I met Shelley from I'm Still Standing.  She reminded us why events like 31 Days are so important.
If you haven't met Shelley yet, you need to.  Funny, encouraging, and incredibly determined, she has single-handedly reinvigorated not only the blog improvement movement we started last summer, but she has also helped us to remember that helping others learn more about social media and improve their blogs is why SITS exists.  In fact, she's done this so successfully that we are now working on other (shorter) and more targeted learning sessions that we will be kicking off in the forums this spring.
If you haven't checked out the 31 Days to Build a Better blog challenge happening in the forum, don't delay.  Head over, meet Shelley, and get inspired today.
But before you go, learn a bit more about the woman leading this effort.  We're putting Shelley in our Women on the Move category because that is exactly who she is…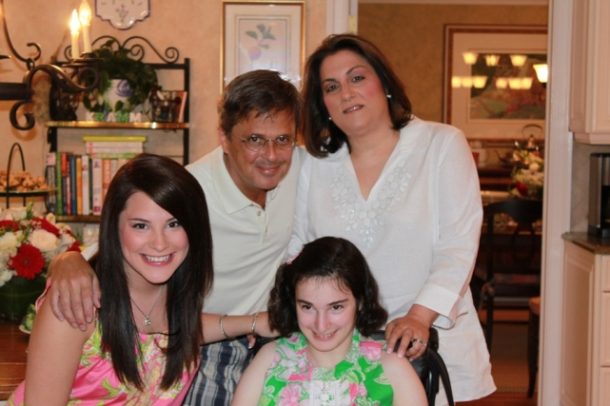 Tell us a bit about yourself.
My name is Shelley, known to many as a "Playground Fairy", Special Needs Advocate, Speaker, Interior Designer, Publisher, Blogger, Entrepreneur, Wife & Mom to three wonderful people who have helped change the world.  I am a creative person by nature and ready to jump into things with both feet, sometimes not really sure what I am getting myself into, but always with an open heart.  In 1996, I had the dream to create the first fully inclusive playground in the state of Maryland.  Only having my design background, my love for children, and passion to bring this project to fruition, I jumped in full force.  Not only did we (I formed a nonprofit organization) raise the $1 million dollars to create this playground, which is known throughout the region as "Hadley's Park," but our organization also went on to build many more parks in the area, and helped hundreds more playgrounds in the country.
What inspired you to get the 31 Days to Build a Better Blog challenge started up again?
I have been blogging since early in 2009 when somehow stumbled upon Problogger, who was starting a 31day challenge on his site to build a better blog.  I did what I usually do, jump in.  I had no idea what I was doing but I followed the challenge as long as I could and then "petered out" because as a new blogger it was a "little" overwhelming…
Over the past few years, I wanted to take my time, find my niche, meet bloggy friends and get a feel for my site and figure out what I wanted to achieve with it.  My site has grown and changed much like everything in my life.  I am about to take the "leap" from Blogger to WordPress and change the design.  (Kind of like the house renovation, which I competed this past year.  However, that's another series of posts…)  I thought that this might be a good time to go back and redo the 31 Day Challenge to incorporate everything that I learned into improving my site.
I also attended the Philly Boot Camp in September, after being part of the SITS Community since spring of 2009.  It was so nice to meet some of the ladies that I have been reading about and following in "roll call."  When I contemplated working on the 31DBBB, I thought that this would be the perfect place to pick up, reach out, help others, and get support myself.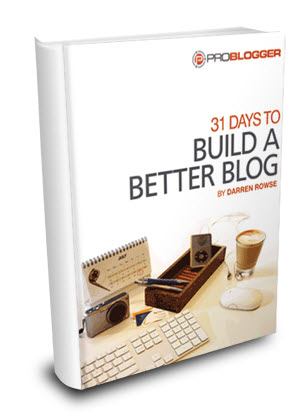 Any words of advice to people who may be falling behind?
As with anything you want to succeed at, I believe you have to have your heart in it.  There is a lot of reading and thought provoking work that goes into this challenge.  However, as a mom of a recent college grad who moved back home and of a 19 year old special needs daughter, as well as a wife to an entrepreneur, I certainly understand "life" jumping up and getting in the way.  If you are running behind, then you can always hop over and pick up a day or so later.  We will be on the forum for 31 days working the program and you are always free to take a day or two off and come back.  Don't beat yourself up.
The forum has been great because it gives another dimension to the challenge with the group's comments and daily interactions.  And a lot of people have made new buddies which has worked out well because they get even more one on one support.
If you have a little time, I would suggest reading a day or so ahead.  I'm always here to try and give daily encouragement and support to everyone.
For anyone who may have missed the kick off, is there still time to get involved?
You can always join the party!  We are now finishing up our second week so we are 1/3 of the way through.  If anyone has any questions or thoughts or just needs a little help with this challenge, I am just an email or tweet away.

Interested in learning more?  Then head over to Shelly's blog at I'm Still Standing or connect with her on Twitter @shelleyellen.  To see what's happening daily in the forum, go here.