This post may contain affiliate links which may give us a commission at no additional cost to you. As an Amazon Associate we earn from qualifying purchases.
We never say no to a good party…especially one that we're hosting!
And especially when that party means getting to spend an hour on Twitter and Facebook with all of you!
Tomorrow night, we'd love for you to join us at 6:30 pm PST/9:30 pm EST for an uber-fun Twitter/Facebook event.  We'll be talking all about life's messiest moments, spending the first half hour on Twitter to get the conversation going, and then switching things up and heading over to our Facebook fan page for the last half hour to finish up the conversation.
Some of you have already shared your stories via FAB posts as part of our #BleachItAway campaign with Clorox.  (You know, the one where we are giving away a Canon Rebel camera AND a ticket to the Bloggy Boot Camp stop of your choice in 2012?!)  Now we're taking the discussion to Twitter AND Facebook.  Come join us and watch the hilarity ensue!
We've read some pretty messy (and disgusting) moments thus far, and we know that more of you have stories to share.
But how do you enter, you ask?
It's easy!  Simply write a post on one of life's messiest moments according to our short guidelines and enter your URL on our snappy little form.  You can find everything you need in this post here.
Like we said, we've had some great entries.  Here are just a few of the highlights:
Staci from 7 On A Shoestring posted hilarious pictures like this one…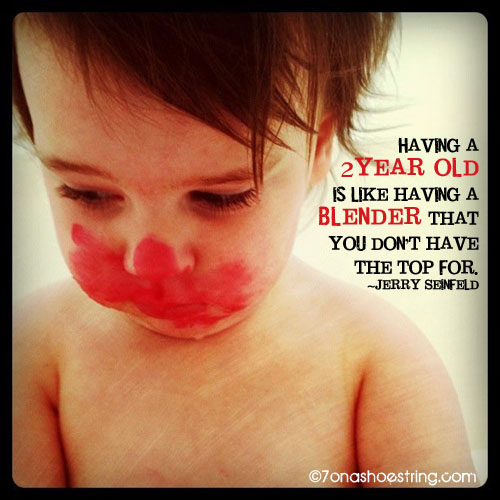 …and got the conversation started in her comments about how her readers use Clorox in their home.
Anne from Not a Supermom thought the Clorox Daddy video was as funny as we did.  She included it in her post where she wrote about a diaper-less, wipe-less incident that resulted in her family never returning to a restaurant again.
Finally, Kathy from Danish Mama shared this beautiful picture of her baby and talked about how Clorox helps her keep her kitchen fresh for when this darling girl is crawling around.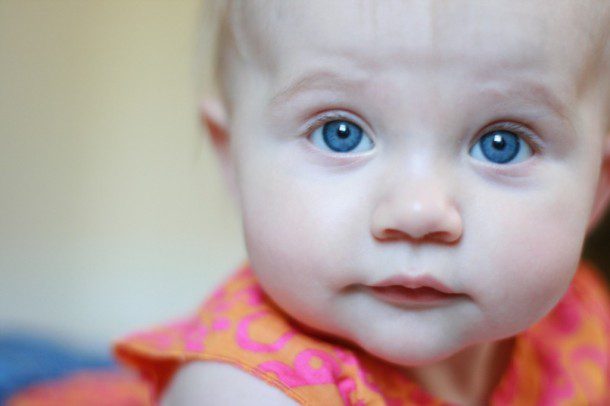 Such fun!
During our Twitter/Facebook event this week, we'll be sharing more of our favorite URLs from this campaign.  We also plan to dive into our Pinterest account this week and get our sharing on!
Our live event is all happening tomorrow night at 6:30 pm PST. We're giddy with excitement, and we're taking bets on who goes to Twitter jail. (We're betting on Gigi because, well, she's a repeat offender.) Gigi will be tweeting as @KludgyMom, Stacie from The Divine Miss Mommy will be tweeting as @StacieInAtlanta, and we'll be joining in as @SITSGirls and @TiffanyRom.
We KNOW you're not the type to leave us to talk to ourselves. Follow us on hashtag #BleachItAway, or join our custom Tweetgrid: http://bit.ly/sv5dKt
And if you haven't entered to win the Canon Rebel camera or Bloggy Boot Camp ticket, you still have time! Remember, all the deets you need are in this post.
Disclosure: The SITS Girls are working on behalf of Clorox to promote the Bleach It Away campaign.