This post may contain affiliate links which may give us a commission at no additional cost to you. As an Amazon Associate we earn from qualifying purchases.
Something SO special is happening on SITS next week that it has been nearly impossible not to shout it out for everyone to hear.
We're turning 3!!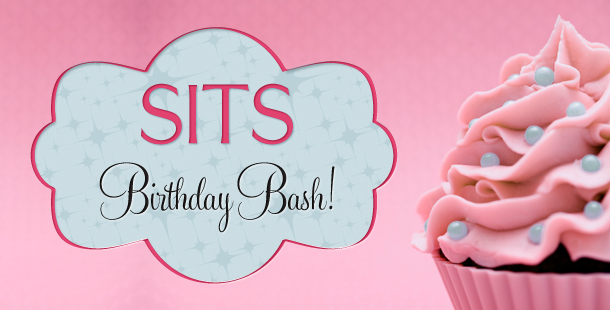 Yes, it's true.  The SITS Girls have been around for 3 years.
It's fun to look back at the original posts and see how from we've come.  One of the very first posts on the Blogger site looked something like this:
We're SO excited to welcome you to The Secret is in the Sauce.  What is this blog all about?  Well, it's all about you. About us.  About girl power in it's best form.  Supporting one another as we journey through the blogosphere.

Monday through Friday, we will be featuring a new Blogger every day.  We will tell you a bit about why the blogger ROCKS and provide links to their "Best" posts.  Once featured, the blog is added to our "Saucy Blogs".  Only 20 at a time will be listed.

Your job is to follow the link and COMMENT.  Comment often.  Not sure how to start?  Try "Hey! Came on over through SITS, great post."  Then give her some props and read another post.
Three years, almost 10,000 community members, and over 1,000 posts later, our mission remains unchanged.
And we think that is a pretty big reason to celebrate our birthday, don't you?
Starting on Monday, we have a TON of surprises planned for our community!  Yes, there will be giveaways, but for an event like this, we wanted to do something more.  That's why we've been hard at work figuring out a gift that we can give to every.  single.  community.  member.

During the week of July 11-15, we'll be unveiling all of the fantastic things we have been working on for the past few months.
So, say yes, and join us for a five day birthday celebration of girl power, comments, and all that The SITS Girls have come to represent.