This post may contain affiliate links which may give us a commission at no additional cost to you. As an Amazon Associate we earn from qualifying purchases.
New to SITS? Welcome!! Go read this to get started.
Here at SITS, we are devastated to hear about the tragedy so far away in Haiti. We felt that it was appropriate to take this day, a day that is so symbolic of overcoming adversity and joining together for a greater good, to keep those that have so recently lost their lives in Haiti in our thoughts, hearts, and prayers.
More information on how you can help can be found at The American Red Cross Website.
We are coming to Baltimore! Join us.
Want to subscribe to SITS and get an email each time we post? Just click here.
And, as always, when you see this: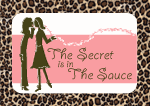 LEAVE A COMMENT.