This post may contain affiliate links which may give us a commission at no additional cost to you. As an Amazon Associate we earn from qualifying purchases.
We've got a very special announcement for our SITStahs today!
Gigi from Kludgy Mom has officially joined our team.
What this means is that going forward Gigi will be acting as our editorial manager. She'll be keeping the featured blogger train afloat, helping us to publish the fab blog education posts you have come to know and love, and ensuring that the SITStahood continues to grow at its phenomenal rate.
About Gigi
Gigi is a mom of 2, recovering lawyer, retired high-tech marketer, fumbling foodie, social media geek and the blogger behind KludgyMom. Thumbing her nose at blog niches, Gigi writes on a dizzying variety of topics, ranging from wacky humor posts to iPhone apps. She's best known for her posts on blogging, social media and tech tutorials. Her writing has been featured at BlogHer, BlogHer Tech, Babble, Mamapedia and the Listen To Your Mother Show. Gigi works as a social media consultant and is one of the co-founders of Have Wine, Will Drink, a site that makes wine fun for women. In her five minutes of free time every day, Gigi enjoys cooking, tennis and practicing impulse control with her children.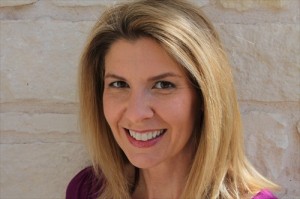 She's definitely our kind of people!
Oh, and if you are wondering what Kludgy Mom means, like I was, here's the story:
A kludgy mom (clue-gee mom) is a mom who uses clumsy or inelegant, yet effective, solutions to problems, typically using  items that are cobbled together. In other words, a mom who makes things up as they go.
Our girl is going to fit in very well around these parts.  🙂
Join us in welcoming Gigi in your comments below!