This post may contain affiliate links which may give us a commission at no additional cost to you. As an Amazon Associate we earn from qualifying purchases.
New to SITS? Welcome!! Go read this to get started.
So you live in SO Cal?
Well, we want to get together for a little bloggy meetup!
Once we see who is interested, we will choose a date a location.
Comment here so I can contact you!
I can't wait to meet everyone!
Tiffany
And, as always, when you see this: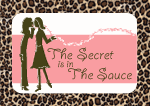 LEAVE A COMMENT.