This post may contain affiliate links which may give us a commission at no additional cost to you. As an Amazon Associate we earn from qualifying purchases.
We so enjoyed getting to read about your autumn traditions and fall bucket lists yesterday. You gave us a lot of great ideas for fun activities to plan with our own families. Today we are going to dig deep, because our writing prompts deal with back to school memories.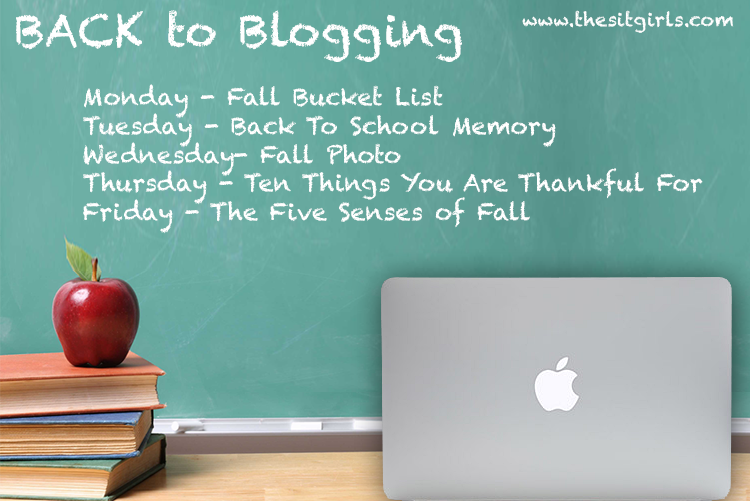 Day 2 Writing Prompts
Any child knows it's time to transition from summer to autumn when the store shelves start getting stocked with new backpacks, designer notebooks, and calculators.
As we work on getting you back to blogging, we want you to think about Back to School.
Do you have a favorite memory of going back to school you want to share?

Maybe you're brave enough to share something really embarrassing about one particular first day of school?
If you're a parent, maybe you'll want to share a story about your child's first day of school, or post some of those fun comparison photos to see how much he's changed since the first day of school last year. Or, if you have one, compare your child's first day of school photo with one of your own. Be creative and have fun with it!
Link Up Your Post
Link up your post below, and be sure to visit and leave some comment love for others. Visit at least two bloggers you've never read before and maybe you'll meet a new blogging best friend!
Day 3 Sneak Peek
Tomorrow we are going to have fun with pictures, so get your favorite fall photo ready!