This post may contain affiliate links which may give us a commission at no additional cost to you. As an Amazon Associate we earn from qualifying purchases.
The fall photos you shared yesterday were so beautiful, we could feel the temperature drop five degrees just looking at them. We've passed the half-way point in our challenge, and we hope you have connected with some new bloggers and enjoyed getting back into the habit of writing each day. Today's writing prompt will ask you to focus on things for which you are thankful.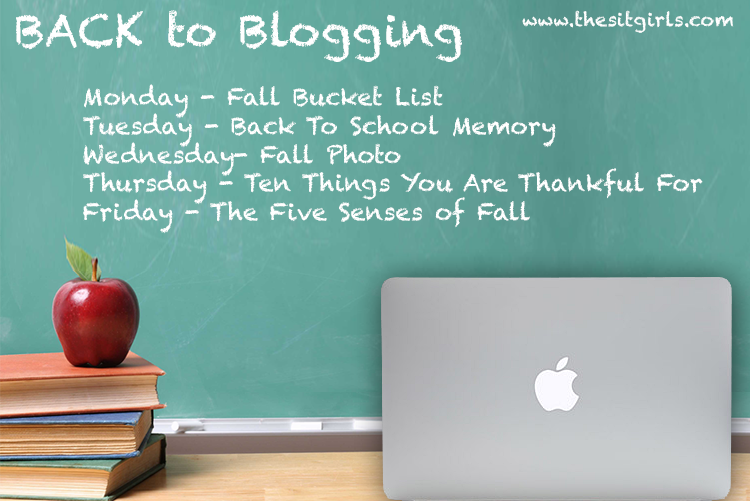 Day 4 Writing Prompts
Every year in late fall, we give thanks on Thanksgiving for our many blessings in life.
Many people find that this practice can be beneficial year-round to reflect on the past, present, and future and all of the many wonderful things we are thankful for. And then it's so nice to write about them and share them with our readers.
This is a lovely way to spread thankfulness and joy.
For today's writing prompt, think of ten things you're thankful for, and list them in a post. It can be a little more or a little less than ten, with around ten things of thankful being the goal.
Link Up Your Post
Link up your "Ten Things of Thankful" post below and see what other bloggers are thankful for! Once you have done that, visit two blogs linked in front of you, and leave them a comment.
Day 5 Sneak Peek
Tomorrow we are going to focus on our five senses, and talk about the smells, sights, tastes, sounds, and feel of autumn.
To get caught up with our challenge, here are the links you'll need:
There is always still time to participate. Even if you haven't been writing with us all week, we hope you will join in today!