This post may contain affiliate links which may give us a commission at no additional cost to you. As an Amazon Associate we earn from qualifying purchases.
It was wonderful to read your thankful lists yesterday, and be reminded just how blessed we all are. This is our final day of Back To Blogging, and we are thankful you have participated with us this week. Today's writing prompts will help you to explore the five senses of fall.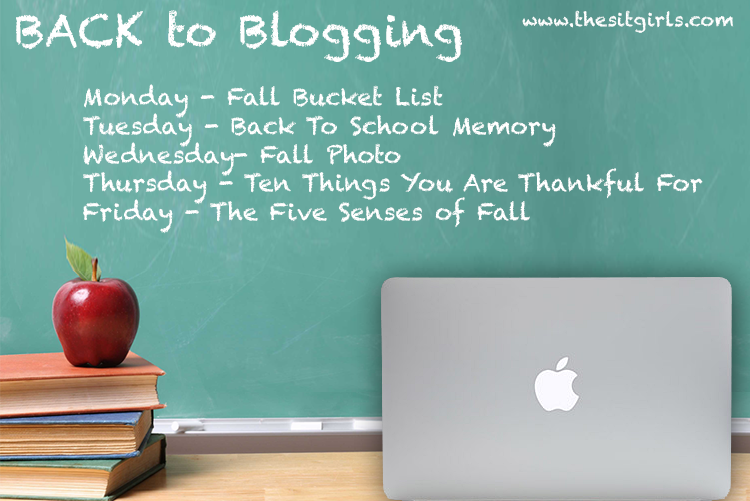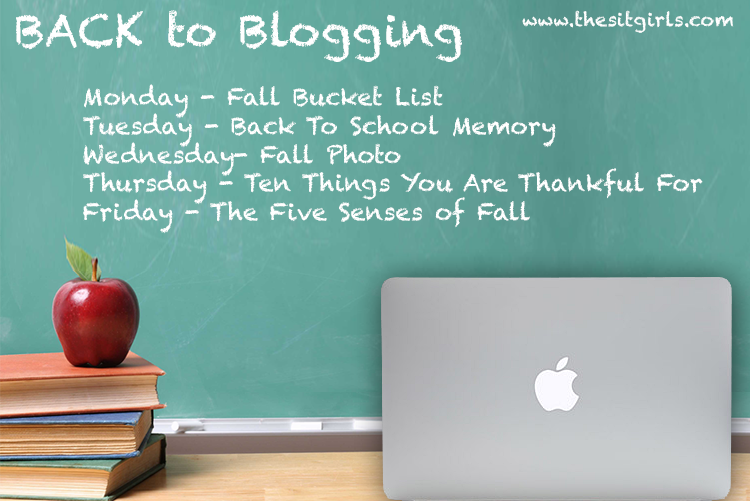 Day 5 Writing Prompts
For me, there's always a moment or day in which I know it's fall. It comes on fast and easily.
Nine times out of ten, it's the smell of wood-burning smoke. I live in New England now, but even before I did, this is what I have always pictured when that first smell of wood-burning smoke hit me: I picture chilly nights and flannel. Tall trees. My hands wrapped around a warm mug apple cider or homemade pumpkin spice coffee. Yes, I make my own!
All of my senses come alive in fall, perhaps more than any other season. It's a season of changes and fresh beginnings. It was always a time of back-to-school when I was a child, and now it is again, since my oldest child just started kindergarten. Fall is a time of new friendships, new routines, family and friends together, and a whole lot of sensory experiences.
For today's prompt, let's focus on the five senses. You can write about a story, description, poem, recipe, memory or anything under the sun of just one sense:
Smells of autumn
Tastes of autumn
Sounds of autumn
Sights of autumn
Feel of autumn
Or you can write about all five!
What do you remember about fall? What do you experience?
Take a deep breath of fresh, fall air, and write.
Link Up Your Post
Link up your post below, and see what other bloggers are sharing about the five senses of fall! Once you have done that, visit two blogs linked in front of you, and leave them a comment.
Thank You For Getting Back To Blogging With Us This Week
If you missed a day, here's a quick recap:
We hope you had fun, and found your blogging groove again after the long summer!
xoxo
Roxanne and Tamara, Community Leads.