This post may contain affiliate links which may give us a commission at no additional cost to you. As an Amazon Associate we earn from qualifying purchases.
We're back with another Blog Critique from Momcomm and The SITS Girls!
Fran, Gigi and I are dissecting a blog from top to bottom in three areas: design, navigation/functionality and content. The reason? To help the featured blogger meet her blog goals and become even MORE awesome.
The goal of a blog critique is to help all of us learn and grow. One suggestion for a particular blog may very well apply to multiple members of our community and get us all thinking about how we can improve what we do.
Remember to click through all of the blog critiques listed at the bottom of this post and see which tips you can apply to your own site.
Jennifer from All Things Belle says her blog is about three main things: quilting, her Etsy business and life with two kiddos.
Her goal is to create awareness as a quilt/crochet pattern designer, increase traffic and sales in her Etsy store and possibly be contacted for teaching opportunities. She isn't looking to monetize her blog, though she'd sponsor an occasional giveaway that's relevant to what she blogs about. She wonders if her blog is easy for readers to use. Jennifer said she struggles with having a lot of readers, but not a lot of followers.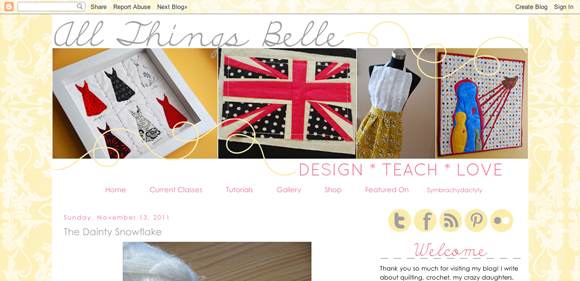 Design (Mel)
Header & Menu
Your header is gorgeous. It's fresh, has a modern feel and, most importantly, showcases your talent! Another important thing to note is that your pictures are high-quality, which is a must. The one thing I'd change about the top part of your blog is to remove the Blogger strip at the top. It'll leave a more professional first impression with new readers.
Your menu is fairly simple and easy to read. Design-wise I wonder how it'd look with a stitch line underneath it (like in your sidebar) or something else like making the menu a colored strip. These things may make the menu stand out more but it may also make it too cluttered. If it's something you want to consider, have a couple of options created so you can see if it detracts from your overall design. Otherwise, it works as it is too!
There are two must-have menu tabs missing from your menu: the About page and the Contact page. The About page is one of a website's most popular pages because people want to know more about you. It's especially true for someone teaching classes and selling product. There's a good post on Blog to Business from Gigi about making a great About Me page. A Contact page is the go-to place that readers and others look in order to contact you. I see it on your sidebar but that's not where people look first, especially since it's so far down. Fadra from Social Dialect wrote a great post about why you need a good contact page.
Sidebars
It's great that you have your social media buttons at the top of your sidebar and they are quite pretty too!
I also love your "Welcome" area at the top with a picture of you! It helps others relate to you by seeing a face. One thing I'd add is your name. I only see you mention your name is Jennifer at the bottom of your posts.
To the right of your picture is a little tools symbol that I don't think is supposed to be there. It doesn't link to anything, so you may want to remove it.
You need a tad more space between your picture and the new section divider "Followers", so it's visually obvious that it goes with what's below it.
I really love the design of your section dividers. It pulls your header design into the rest of your blog. I'd also add a section divider for those buttons you have and center the buttons as well.
Main Column
Even though your blog post titles are larger than your post dates, they get a little overpowered by the date because pink is the brighter color. You could either switch the colors or just make the post titles larger. Larger titles will also help draw the reader's eye to the post.
Since your blog's content relies on things that are very visual (crafting projects), it's especially great that you have a LinkWithin widget at the bottom of each post. It's some nice eye candy that will encourage users to click!
While it's GREAT that you have sharing buttons at the bottom of each post, they get lost being under your LinkWithin thumbnails. Plus your readers will rarely click "share" and search through all the ways to share. They look at what's in front of them and if it's not there, they probably won't do it. StumbleUpon could bring you some great traffic because it's very popular for crafting and other visually-intense posts. Also, with the AddThis widget you're using, your retweets don't have your Twitter handle in them. All that to say, my advice is to use a better widget. For Blogger, I know of few options but ShareThis is a pretty popular one that will probably get your posts shared more often. You should also add a Pinterest sharing button to posts that would do well on Pinterest. You can grab the code on the Pinterest Goodies page here.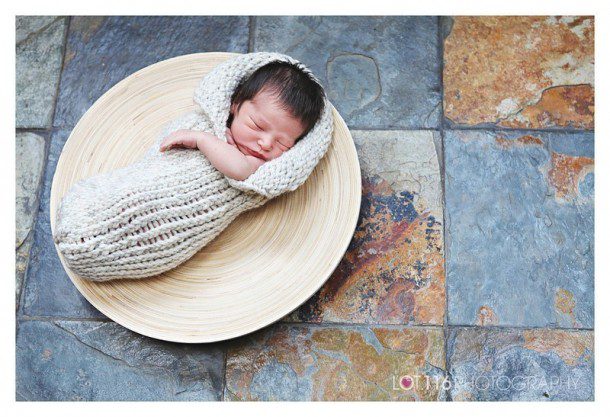 Navigation (Fran)
It is interesting to me that you mentioned you have a lot of readers, but not a lot of followers.  I checked out your social media accounts, and actually think you are doing quite well.  Are you referring to Google Friend Connect?  If that is the case, then I have a life-altering secret to share with you.  Come a little closer.  I'll wait. … … … Your number of followers is just that.  A number.  Like we always say at Bloggy Boot Camp, where you put your energy is where you get your results.  If increasing your number of followers is your goal, then make it a priority.  Host giveaways and make following you on GFC an entry requirement.  Me?  I'm giddy just thinking about how you could put your energy elsewhere and focus more on the "big picture."
About that big picture: As someone who is using a blog to drive business sales on your Etsy shop, I love to see you move to WordPress.  Doing so would allow you to better capitalize on your very niche and SEO-rich content.  In other words, on the right platform, new readers will be able to find you simply through the power of Google.  If moving off of Blogger is too big of a leap, at the very least consider getting your own domain name and losing the .blogspot address.
I literally squealed in delight when I came upon your Tutorials page.  It's visually appealing and easy to navigate for readers.  Well done!  Now, let's get a bit more technical.  The post entitled, PB Knock Off – Rose Petal Canopy, immediately grabbed my attention.  However, when I trot over to the Google Keyword Tool and type in PB knock off, I get 0 results.  No one is searching this term.  When I search Pottery Barn Knockoff, spelling out your acronym, I get 3,600 monthly searches and low competition.  Score!  Remember that your post title, URL, and first 100 words in a post are the most important when it comes to how Google reads your page.  This is where you want to make sure you are using keywords that people on the web are looking for.
The end of your URLs are populating when a strange alphanumeric code that I can't quite understand.  For example, when I click on your Shop Tab, the URL looks like this: http://allthingsbelle.blogspot.com/p/shop.html#.TsUBkfLaJ8E.  Keeping your URLs as neat and clean as possible is a must.  I would see what you can do to get rid of the #number sequence.
Speaking of your Shop tab, when I clicked on it, I expected to see something about your utterly darling Etsy shop.  Instead, I came to a standstill.  A big part of blogging and successful navigation is always giving your readers somewhere to go next.  If you featured some of your favorite shop items, similar to what you did for your Tutorials tab, you can bet I would have kept clicking.
Finally, consider adding a Popular Posts list or a list of categories to your sidebar.  As the blog owner, it's your job to act as my tour guide.  Show me the best of what you offer quickly and you can be sure that I'll convert to a follower.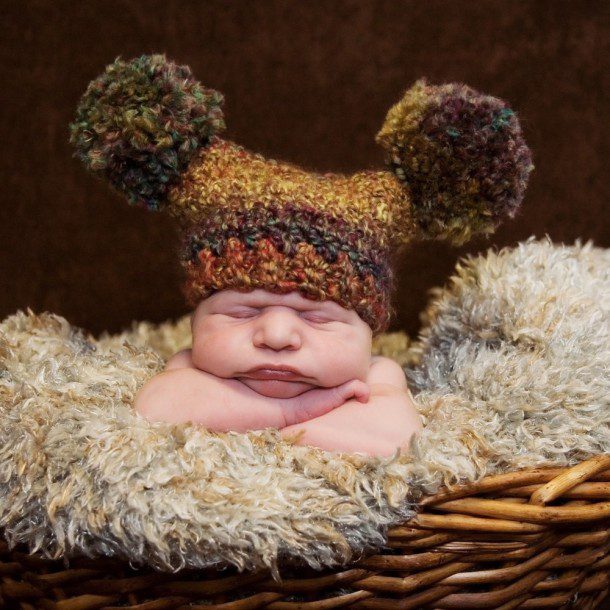 Content (Gigi)
Anticipate Readers' Needs. I think the biggest theme regarding looking at your content is around this. You have so many awesome things going on to position yourself as a leader: teaching local classes, offering tutorials, running an Etsy shop. So spend some extra time making it easy for readers to buy your products or attend your classes. Anticipate what the reader's next question would be and then answer it. Here are a few examples:
When I go to your Current Classes tab, you list the classes you teach locally. You name the store and town but if I live near you and want to attend, what would I want to know now? I'd probably want to know a little more about the class. So give them a short description. Most importantly, I'd want to know how to sign up. So, link to a sign up form on that store's website or list the phone number. Make it easy for your readers to take action.
Another example is your Shop tab. While your Etsy shop link is in your sidebar, the Shop tab only has one product and it's Halloween-themed. I think most readers are expecting it to be the same stuff you sell on your etsy shop. I don't know much about Blogger and Etsy but I imagine the code you're using for the Etsy widget can be placed on a page too if you adjust the width. Again, think how a reader would think… what they'd want to know, what path they'd want to follow, etc.
The last example is about your "Latest News" section of your sidebar. You say "I'm teaching quilt classes at Thimbles & Threads in Draper, Utah." Then "I was recently hired as the Social Media Rep for The Cotton Shops of Utah." Again, if I were a local reader and saw the first one, my first thought is "Cool! I want to know more!" So have a link there that says something like

Find out more

(or something more clever). For the second one, maybe I'm not familiar with The Cotton Shops. Use it as a chance to promote them and say something like

Visit The Cotton Shops

and link to their site.
Ask for what you want. You mention possibly wanting to get hired for teaching opportunities. Think about your site as a cover letter… you're showcasing your talent and you want to ask for the interview at the end of your letter, right? On your blog, do the same. Create a tab or something in your sidebar that lets people know you're for hire. Say "Hire Me to Teach!" loud and proud and then tell someone why. You can link it to a page that's showcases your experience and tells them how to get in touch to book you. Sweet!
So, did you learn anything from this blog critique? Let us know in the comments below.
And be sure to head over to visit Jennifer from All Things Belle and leave her some comment love. Check out her site, see if you agree with our assessments, and maybe even leave one of your own!
Want to Read More Blog Critiques?
Accept no substitutes! Blog critiques from Momcomm & The SITS Girls are the best you'll find on the web. Here is what we have done to date: