This post may contain affiliate links which may give us a commission at no additional cost to you. As an Amazon Associate we earn from qualifying purchases.
Blog Critique Week continues with Momcomm and The SITS Girls!
All this week, Fran, Kat and I (Mel from Momcomm) will be critiquing the blogs of TEN lucky SITS Girls readers. We'll dissect a blog from top to bottom in three areas: design, navigation/functionality and content. The reason? To help the featured blogger meet her blog goals and become even MORE awesome.
The goal of a blog critique is to help all of us learn and grow. One suggestion for a particular blog may very well apply to multiple members of our community and get us all thinking about how we can improve what we do.
It's go time.
Lori from The Well Connected Mom describes her blog as follows:
The WellConnectedMom.com makes technology simple for busy moms.  We answer questions moms are asking like "Do I really need a tablet?," "Android vs. Apple," and "What is the future of the TV?" WellConnectedMom.com explores the realm of technology to show moms how different gadgets can make their lives effective, efficient, and fun.
Lori has two goals for her blog. First, she wants to educate busy moms who are interested in learning more about gadgets, but may not have the time to dedicate to learning the ins and outs. The second goal is to build a consulting business using both WellConnectedMom.com and and The Well Connected Home. She'd like to consult with companies to help them better reach their audiences through targeted social media campaigns, promotions, and consumer communication materials packed within the gadget box on both sites. She'd also like to assist start-up companies with understanding and harnessing social media to spread the word about their products. Lori struggles with user engagement, saying that she doesn't get many comments and that her Facebook fan page isn't growing as much as she'd like.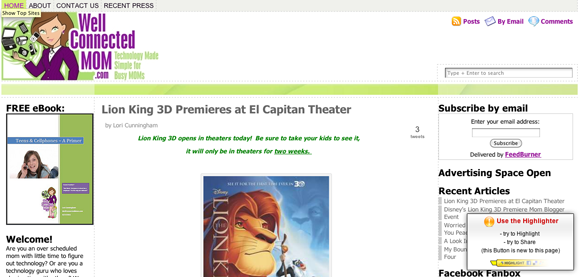 Design (Mel)
Header & Menu
It's great that you have a defined color scheme that you use throughout your blog!
In your header, you have a huge area of white space in the middle that's just screaming for something to go there. While you shouldn't fill up every square inch of space (maintain a nice balance of white space), I do think you have too much pushed into the left part of your header, leaving lots of prime space unfilled. Consider rearranging your header so that your purple blog title has more prominence.
You did a nice job on your tagline. It tells the reader exactly what your blog is about in just a few words. Well done!
While I think the mom caricature juggling the gadgets does go with your blog's niche, it is an image type that bloggers see A LOT (even if it isn't the exact one, a mom juggling something is definitely an image that many bloggers use). If you ever go through a redesign, consider implementing custom graphics. It will help build a memorable brand by giving readers something they do not see everywhere.
The menu bar is a little hard to find. While it's at the top, it's also grey and, with no buffer between it and someone's browser, may get lost. Browsers are usually grey too, so it tends to blend in a bit too much. Consider adding some space between the nav bar and your header and/or changing the menu color so it stands out more.
Since you have the space in your menu, I'd move some of the drop-down options into their own menu tab. For example, "Advertising Opportunities" gets lost because it's in your Contact drop-down.  It also adds a little roadbump in the path to follow you because readers have to look through all of your drop-down menus just to find your contact info. Consider moving Advertising Opportunities to its own page and adding a tab in your menu.
You mentioned that you'd like to consult with companies (which is awesome!) but I don't see anything mentioned about that on your site. Try adding a "Work With Me" or "Consulting Services" tab to your menu. Be sure to focus on how a company will benefit from your services and include a call to action to contact you at the end.
Sidebars
I don't see one place to find all your social media profile buttons. The RSS button is in your header, the Facebook page is only mentioned in your Like widget box and I don't see a link to your Twitter profile anywhere. (Maybe I'm missing it cause I know you're on there!) Put these links to your profiles in one place towards the top of your sidebar so people can find them easily.
It's great that you have a little Welcome blurb in your left sidebar, but you might consider breaking up the paragraph into smaller ones so it's not visually so much text. At the very least, there should be a new paragraph that starts with "We cover…"
Try to avoid having buttons on your sidebars that don't have a sub-heading. For example, directly underneath your "grab our button" button is an ad for The Clever Girls. While a lot of people know who they are, many people don't. A simple subheading like "I'm a member!" would help. Same thing would go for places you write for, organizations you support, etc.
Your sidebar content seems a little cramped because it's pushed to the dotted lines that divide your main content from your sidebars. Consider either removing that dotted line or adding some padding so there's a little breathing space in between.
Finally, I checked out your "Recent Press" page and holy cow, woman! It's impressive! I'd add a little of that to your sidebar to build near-instant credibility with new readers. Just a simple "As seen on" or "Featured on" with 1-3 logos would do the trick.
Main Column
I like that your main column is nice and wide so it's obvious that's the area to focus on (sometimes the main column gets squished when you have two sidebars but not in your case).
You do a good job of using sub-headings in your posts. Not only is this good for SEO (when you select "heading 2" etc instead of just bolding them), it also gives readers a slight pause so they aren't overloaded with text. One thing you may want to do is switch your blog post titles to purple and the sub-headings to black. The purple stands out more than the black and you want your titles to have more importance than sub-headings (especially since yours are almost the same size).
When using lots of pictures, be aware of how your main content flows through your post. For example, on Disney's Lion King 3D Premiere Mom Blogger Event, you have text squeezed between pictures and then some text gets trapped on the left side of a set of pictures. Keep the flow of your content consistent so readers don't have to bounce from left to right when reading.
Some of your videos hang outside of the column width. To fix this, just switch to HTML mode and reduce the width (you'll need to remove the code for the height so that the change is made proportionally). Or, you can specify the width of the video when you grab the embed code from YouTube.
The highlighting tool seems pretty interesting but it's too bad their design is kinda busy. Are people using it? If so, by all means keep it. If not, then consider dropping it as it does add a bit of clutter.
At the bottom of your posts, you may want to consider not publicly displaying tags. It makes the bottom of your posts just a tad busy. You want your reader's focus to be on your sharing buttons, so the less clutter, the better!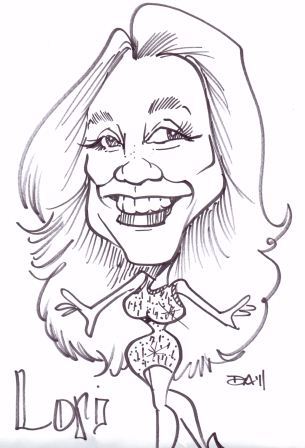 Navigation (Fran)
What I love about your site is that you know who you are in this space!  That's a huge step and makes it 1,000 times easier to critique your blog and help you to figure out how to move forward.
In addition to knowing who you are, you are working within a gold mine of a niche, super ripe to reap the benefits of brands looking to connect with moms and SEO.
I have to agree with Mel and say that your nav bar is completely lost.  In fact, it wasn't until I read Mel's section that I realized I had just missed it entirely.  My eyes immediately went to the green bar directly under your header graphic looking for your nav.  When I didn't see it, I moved on.  Oops!
You definitely have all the elements to be a powerhouse of a website.  Your challenge is to figure out how to do what you do better.  For starters, I would take a close look at your content and figure out how to segment it differently.  Case in point: Currently on your home page you have 2 posts on your experience at the Lion King premier, 1 post on tech.  Next page: More descriptions of events you are attending, such as the Disneyland Expo and BlogHer.  Very little on tech.  Third page: More sponsored content.  Not much emphasis on tech.  When I first read your description of your site, I thought, WOW!  This is a blog I'd love to read.  However, when I dive into your site, the content I'm expecting isn't really there.  As a reader, I'm looking for posts like Mobile Etiquette, Meet My New Favorite iPad Companion, and How to Tamper Proof Your iPad.  All fabulous content and completely inline with your core themes.
What I would suggest is revamping your navigation.  Create one channel that houses your travels.  This would be where you talk about conferences and expos you attend, as well as companies you visit.  However, your primary channel, aka the content that readers first see when they hit your site, should be the posts I mentioned above.
Mel mentions that you should consider creating a page that details your intent to work with businesses.  I completely agree.  In addition to adding this static page to your nav bar, also consider adding a widget to your sidebar that highlights this info.  Based on the posts you are writing, you are getting some pretty fab opportunities.  There is no reason you can't do what you'd like to when it comes to consulting too!
I would suggest replacing your Recent Articles widget in your sidebar with a Favorite Posts or a Top 10 List.  It's super easy for a reader to see your recent posts.  What you want to highlight is the content that has done particularly well in terms of traffic and/or comments.  This will again help readers (and brands) to understand your value.
I am about to drop some super secret knowledge on you when it comes to growing your following.  Are you ready?  Don't reinvent the wheel. You are a niche blogger writing in a well defined space.  Go find websites that are successful and engage their community.  Convert those readers into your own.  In your case, go check out who Cool Mom Tech is following and who is following them back.  Follow those people from your social media accounts and get the conversation going.  Chances are you'll be able to convert those readers to your own because you bring one very valuable asset to the table that other sites do not: You talk back.
Finally, consider decreasing the amount of info you ask for when readers subscribe to your eBook.  As a reader, I might be hesitant to provide you with the info you're asking for because I do not know how it will be used.  Another option is to simply state that email addresses will not be sold and people will not be added to a mailing list.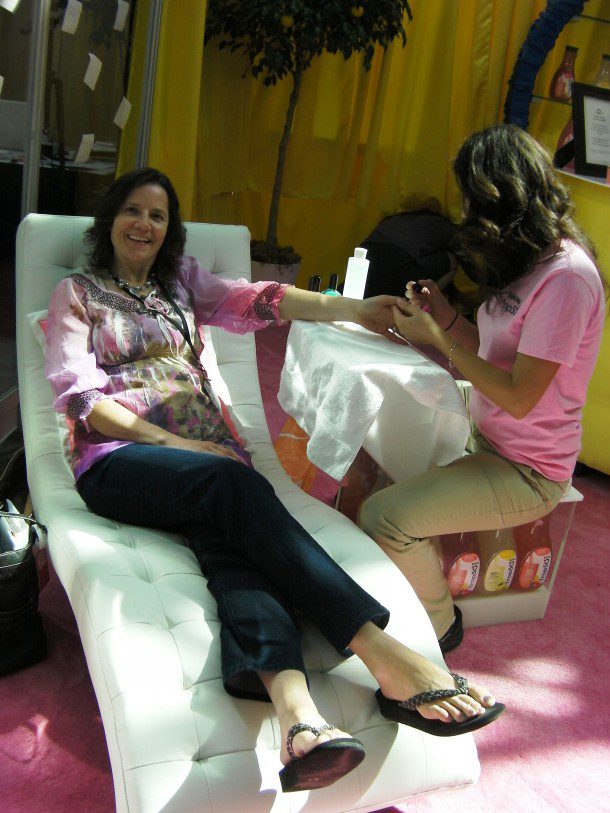 Content (Kat)
I love what you're doing with your goal to educate women on gadgets that we don't have the time to learn about. I think it's something many of us could utilize when we don't have a clue what these tech toys are all about.
I believe bloggers have really become browsers and scanners. There is SO much happening on the Internet that it's hard to give one site a ton of your time. I would consider creating articles that are a bit more scannable with clear objectives and perhaps even bulleted lists.
You use images a lot, which I like, but if I'm coming to your site to learn about a specific product or event, I sometimes feel that too many pictures distract me from learning. You can use a photo editing site like Picnik to create collages. Combining your photos into a two or three collages would help make your posts a little shorter in a way that would still allow you to display your fab photos.
Speaking of Picnik, it's also a great tool for adjusting color, exposure, contrast, etc…to sharpen your images and give them a more professional look.
Bloggers sometimes engage readers by writing posts that encourage interaction…have you thought about engaging your readers by asking them what gadgets they might be interested in seeing you review? Perhaps a poll with a handful of options to choose from? You can even host your poll on Facebook, link to it from a blog post and hopefully convert more readers to your Facebook fan page (or vice versa).
Congratulations! It's your lucky day…my blog critiques are 50% off today, so you'll only need to write me a check to the tune of $5,000 instead of $10,000. YOU SAVED A BUNDLE!!
So, did you learn anything from this blog critique? Let us know in the comments below and check back later today for our second critique of the day!
And be sure to head over to visit Lori at The Well Connected Mom and leave her some comment love. Check out her site, see if you agree with our assessments, and maybe even leave one of your own!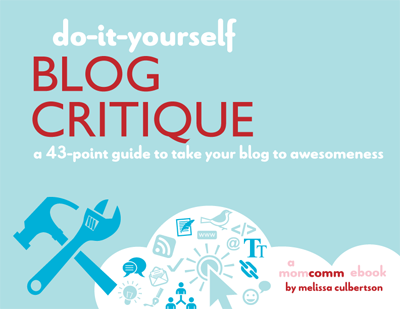 Blog critiques are a fantastic way to critically analyze your site and propel yourself forward. If you are interested in working through this very effective learning process, grab a copy of the DIY Blog Critique eBook! Read through the 43 points that Melissa evaluates as she goes through a critique. Each point has its own page chock-full of detail on what to look at on your own blog. Buy your copy NOW for only $11.00 using the code, SITS11, upon check-out!
Want to Read More Blog Critiques?
Accept no substitutes! Blog critiques from Momcomm & The SITS Girls are the best you'll find on the web. Here is what we have done to date:
Interested in Signing Up For a Blog Critique?
Starting Monday, September 26, Melissa from Momcomm will be opening up 26 blog critique slots…that's 6 month's worth!
Be sure to swing by her site at 10:00 am EST on Monday. The first 13 spots will be filled on a first-come, first-serve basis. She'll fill the remaining 13 spots by selecting 13 names from a random drawing. Don't miss your chance to get a blog critique of your very own!