This post may contain affiliate links which may give us a commission at no additional cost to you. As an Amazon Associate we earn from qualifying purchases.
Do you love pretty pictures? Are you always in need of a great recipe? Do you want to have all your tutorials saved together in one place? What about clothing ideas and inspirational quotes? You know where you can find all of these and more, don't you? Pinterest. We are excited to focus on this fast-growing social media network for our forth day of Blogtober.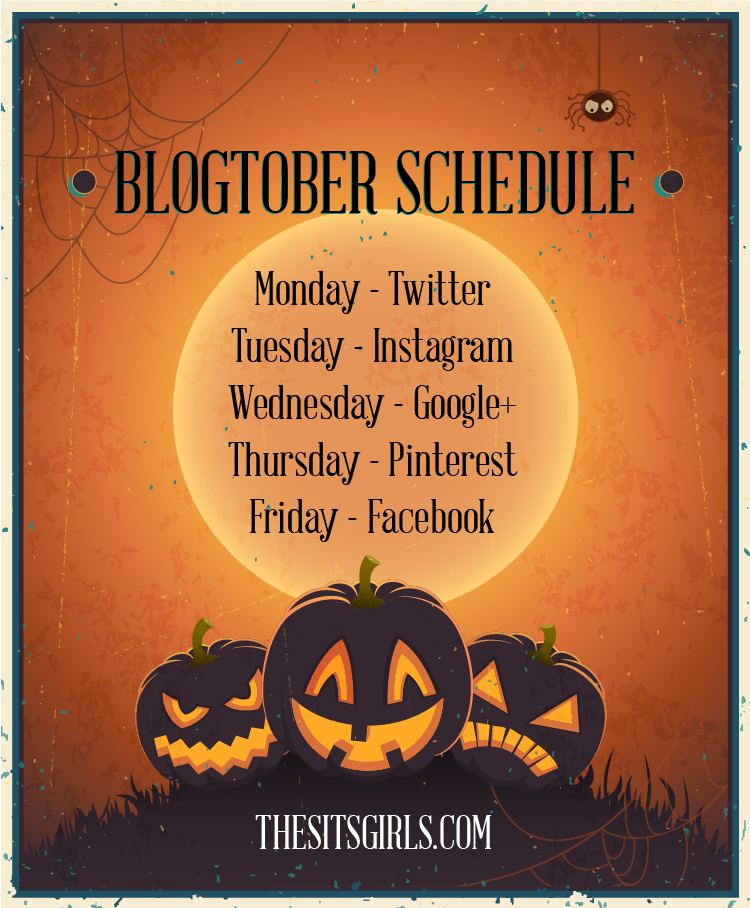 Blogtober: Pinterest
Pinterest is my number 1 traffic referrer. If something were to happen, and Pinterest disappeared, I'd be quite the unhappy blogger. While it's never a good idea to rely on one social media network to bring traffic to your blog, it's smart to nurture the relationship you have.
Tips For Using Pinterest
Pin more: My best advice is to pin way more than what you're doing. If you reply and tell me you're already pinning 100 times a day, I'll still probably say to pin more. 😉 I grew very quickly when I was pinning heavily during the evening hours with beautiful images like food, weddings, and parties.
Clear and bright photos are key! Just like with Instagram, when you repin or share your own work, they need to be vibrant images. For Pinterest, vertical images are best. They need to be large, bright, and clear. I recommend at least 700 pixels wide by 1000 long.
Skip timely pins. The worst things to pin on Pinterest? Giveaways, sales, pictures of your family (unless it's like a photography tip post or maybe even a travel tip guide). They are not relevant or highly pinnable images.
What does your audience want to see? Pin THAT. Grow your following so that when you share your own content, you have cultivated a captive audience.
When does your audience want to see it? I have found that early mornings or late nights are best along with Saturday and Sunday mornings. When is your audience awake and online? Or, when are they scrolling through their phone at a soccer match or while catching up on Hulu?
For more tips, check out all of our posts about Pinterest.
Link Up To Grow Your Pinterest Following
Link up your Pinterest profile below, and follow five new people. After you follow, repin, leave a comment, or like at least one of their pins.
What is your best Pinterest tip?
Share it with us in the comments, or on twitter using #SITSBlogging!
Want to catch up with all the fun we have been having this week?
Check out all of our other Blogtober posts: