This post may contain affiliate links which may give us a commission at no additional cost to you. As an Amazon Associate we earn from qualifying purchases.
Good morning, y'all. We are so excited to kick off Blogtober today. Two of our great Community Leads – Amy and Krystal – have put together great social media tips for each platform, starting with Twitter. You will have the chance to link up, and find new friends every day. We are going to have a lot of fun!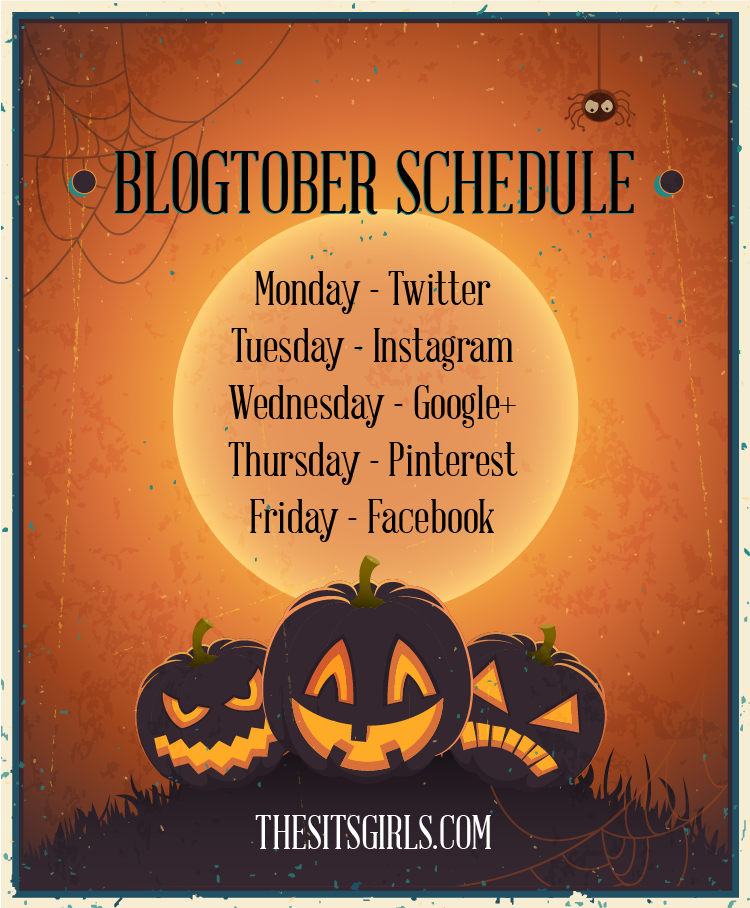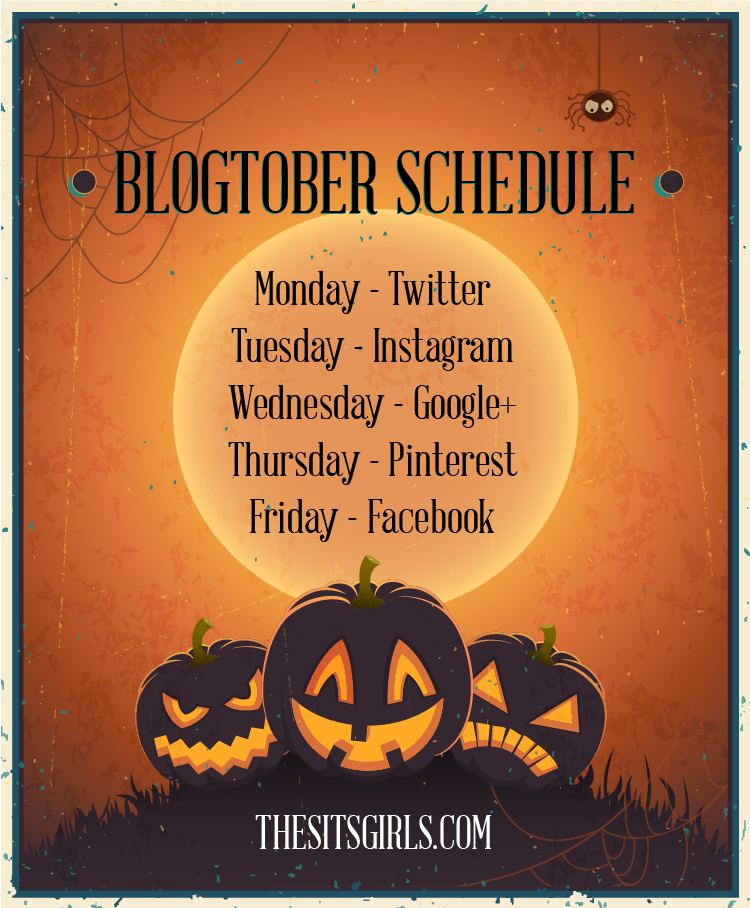 Blogtober: Twitter
Twitter is my favorite social media platform. It's a great way to connect with people. Honestly, I've made some really good friends (in real life) on the Twitter. It's even how I met my husband, and why this California girl is now living in the frozen tundra of the Midwest.
Twitter is great for making those connections, but is also a great way to promote your blog. Don't be afraid of it. I like to describe Twitter like a party or being at a bar – we are all in the same room together.
A few tips for using Twitter:
Don't fear the feed. It can be overwhelming, but just take a deep breath and realize that there is absolutely no way you are going to read every single tweet by every person or brand you follow.
Make lists. Maybe there are a few folks you really want to follow closely because they are local, bloggers, or just say really cool things all the time. Create a list. It's an easy way to filter out your overwhelming feed. You can put as many or as few people on it. The twitter handle will get an alert when you add them to a list. It always makes me feel warm & fuzzy when someone adds me to their list.
Be social. So many bloggers (and small companies) tend to forget this key aspect about Twitter. If you are just spewing links, people are going to be turned off. It's like that one guy at a party who does nothing but talk about himself. BORING. Reply to people. Jump into an ongoing conversation, and say something.
For more tips, check out all of our posts about Twitter.
Link Up To Grow Your Twitter Following
Link up your twitter handle below and follow at least five people. Don't just follow and run. Say something when you follow someone new. Here are a few conversation starter ideas:
It's Monday, so ask how their week started.
Ask about their blog. How long have they been doing it? What is it about?
If they have kids, ask what they are going to be for Halloween.
What is their favorite Halloween movie?
What is their favorite Halloween candy?
Let them know you followed via the #SITSBlogging hashtag, too. I always follow back anyone who found me via the SITSGirls. At least then I can be pretty sure they are real people and not robot spammers…wait, you're not a robot, are you?

What is your best twitter tip?
Share it with us in the comments, or on twitter using #SITSBlogging!
To be sure you are on our email distribution list for Blogtober, and other exciting community challenges, fill out our sign-up form here.