This post may contain affiliate links which may give us a commission at no additional cost to you. As an Amazon Associate we earn from qualifying purchases.
Welcome to Day 3 of Fall Back Into Blogging.  Fall is beautiful, and so are all of you! Your pictures were amazing yesterday. Looking at them made us want to eat cinnamon rolls, and wear scarves and kicky boots.
Today we want you to put your writing hats back on (ours are knitted in autumnal colors), and share some fall memories.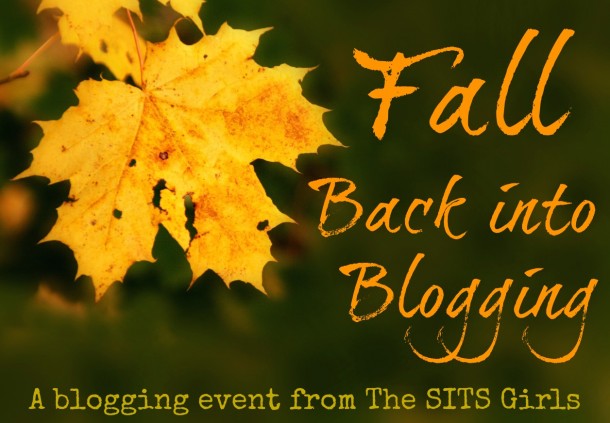 Day 3 Writing Prompt
Fall is a great time to write, because it is a season filled with colors, smells, and textures (fuzzy scarves, itchy sweaters, crunchy leaves) – all ingredients for a great story. Share one of your favorite fall memories with us, or something you look forward to each fall (hello, Pumpkin Spice Latte, my old friend).
Make this prompt your own; write a memory, a story, or even a poem – we want to read them all! This is a great chance to stretch yourself as a writer by using some great descriptive words that will make us feel like we are experiencing your fall, just the way you like it. 
Link Up Your Post
Leave the link to your post below. Once you have done that, visit two blogs linked in front of you (or more), and leave them a comment.
Day 4 Sneak Peek:
Share your favorite fall craft or autumn recipe.
To check out what we've done earlier this week, check out this post for the writing prompt on Day 1 and this post for the photo prompt on Day 2.
P.S. Don't forget! Three lucky winners will be randomly chosen from the bloggers who link up a post this week to win one of three $25 gift cards to Starbucks.