This post may contain affiliate links which may give us a commission at no additional cost to you. As an Amazon Associate we earn from qualifying purchases.
Welcome to Day 6 of our latest Problogger class.  It's time to talk "style!".
We have spent a great deal of time over the past few days working on pillar ideas for new content and perhaps you have reached into your idea folder and come up with a few new posts. Now is the time to start thinking about how others will perceive your site simply by the way it looks.
I'm going to liken this to walking into a nice clean cupcake shop with beautiful white cake plate towers of various colored cupcakes all neatly displayed behind a clean glass case.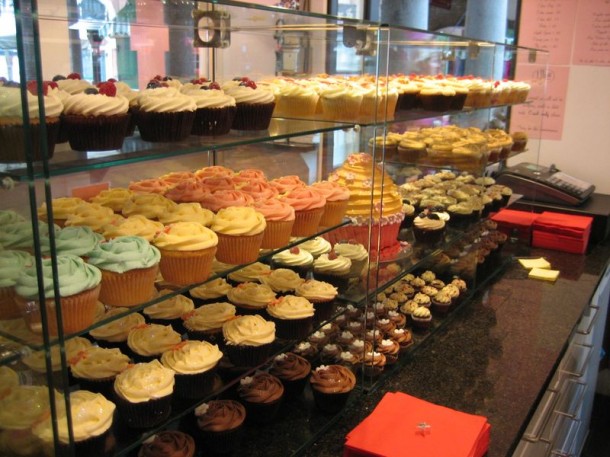 Everything is displayed perfectly to a "T." And hungry or not, it is inviting and makes you want to taste one of their lovely cupcakes.
This is how you want your readers to see your site; everything is lovely.
How do you do this? Create your own blog style guide for your site.
Blog Style Guide
A blog style guide is a collection of rules that you will use to guide your everyday decisions about how you present the content on your blog. (Note that we aren't talking about the color or design choices you make, but rather what you say and how you say it.)
Your blog style guide also does not need to be lengthy, but rather will help you resolve questions that might arise any time you draft on new content.
You might include information on:
Spelling: In ProBlogger's Poodle example, should he say "nail-clippers" or "nailclippers"? Regardless of which term you chose, it is important to stay consistent.
Capitalization: Would you use poodle or Poodle? Again, stay consistent both in the text and in your post titles.
The inclusion of photos and videos
How will you treat a multi-part series on your blog?
Text formatting, within your titles, headings, sub-headings, posts and so on
How will you treat quotes from others?
Each person's blog style guide will be as unique as their blog. You can make it as intricate or as low key as possible, but the main idea to take away is the importance of being consistent within your blog.
Now let's head over to the forum for today's assignment.
More From Our Problogger Series
Get caught up on all of our posts in this series from Problogger: