This post may contain affiliate links which may give us a commission at no additional cost to you. As an Amazon Associate we earn from qualifying purchases.
We're back with our second week of the Spring Fling blog community challenge. This week we're spending time on our blogs and helping one another make improvements.
Think of it like cleaning your curtains, opening up your windows, and letting in the fresh air…all for your blog!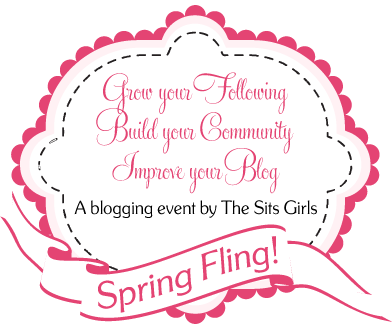 Here is what we have in store for you this week:
TODAY: De-clutter your blog
Tuesday: Whip your About Me page into shape
Wednesday: Your Best Of page. Do you have one? Is it time for an update?
Thursday: Let's start something new for spring
Friday: Forum round-up
Declutter Your Blog
To get started on today's activity, head over to our discussion forum where you can find a detailed overview and maybe even connect with other participants to help improve your blog.
To get started, you'll need to create a username and password.  Once done, you'll see all of the forum activities in one place. Just click on the blogging challenge at the top of the page. You can't miss it!
Forum Questions
And if you run into any problems, don't worry about a thing. We've got our leads standing by at the ready to answer questions and keep the conversation moving.
Head over to our forum lead page to meet Alison, Amy, Andrea, Deirdre, Denise, JamieAnne, Jennie, Keely, Natalie, Rach, Sam, Sandra, and Tracie.  They're our go-to team members that we are sure you are going to love as much as we do!
Now go! And be blog-tacular.
Spring Fling Recap
Just joining us for Spring Fling? Here is a rundown on what you've missed: