This post may contain affiliate links which may give us a commission at no additional cost to you. As an Amazon Associate we earn from qualifying purchases.
We're back! And ready to jump into another book from Problogger. This time around, we're changing up our programming and focusing on something new. Rather than working through Problogger's 31 Days to Build a Better Blog this quarter, we're diving into his First Week of Blogging book. It is a great resource that covers the fundamentals of blogging that we all need. So whether you just started your blog last week or last year, this is definitely something you'll want to be a part of!
Hello from Shelley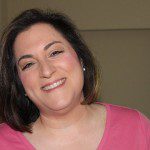 Good morning and welcome! I am so excited to be diving back into blogging and working with a new book from Problogger.
I started blogging in 2009 at I'm Still Standing and jumped onto the bandwagon with the help of Darren Rowse, who is the Zen Master behind the 31 Days program. I didn't have a clue what I was doing, but going through the program gave me a good push. (Like a shot of espresso!) Now that we have worked through Problogger's 31 Day Challenge several times, The SITS Girls and I are excited to be changing things up a bit and getting inspired in a whole new way.
First Week of Blogging Overview
Let's face it. Blogging can be downright overwhelming at times, no matter how long you have been trying to grow your audience and propel your site forward. You are faced with decisions about niche selection, design, how to market effectively, content planning, and more.
Making great choices is vital to the long-term success of your blog. Problogger's Guide to Your First Week of Blogging guides you through the process day by day and provides you with the fundamental tools you need to be successful.
Starting Tuesday, September 6, we'll be taking two weeks to walk through everything Problogger's book has to offer. What you can expect are posts here in the Education channel, as well as ongoing discussion and support in The SITS Girls discussion forum here.
From September 6-16, you can expect…
Group Assignments: For those interested, we will be assigning participants into small groups. Our goal is to provide a great networking opportunity and a way for you to receive feedback on your blog. Check out the Sign-Up section below to learn more.
Regular E-mails: We'll be sending out regular e-mails to those that sign up. Not only will this help to keep everyone on track, but it will also direct you to the exact links you need here on SITS.
Why You Should Participate
Here is a quick list of the lessons and takeaways you can expect by working through the First Week of Blogging book with us:
Learn fundamental brainstorming techniques
Create a content plan—and content
Build a social media presence
Create practical quality assurance tools
Set up a publishing process
Master the components of a blog post
Develop your blog's ongoing strategy
How to Get Involved
To get started, here is what you need to do: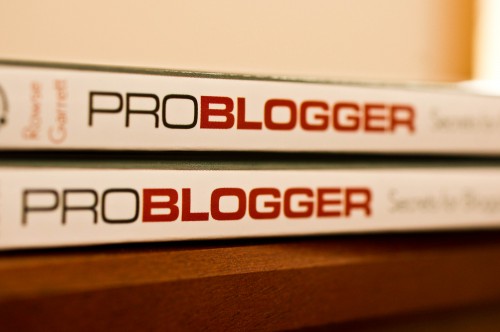 Sign Up!
Working in a small group is completely optional. You are welcome to simply read and follow along at own pace. That being said, we offer the group alternative as a way for you to connect with other bloggers and get the targeted feedback that is often invaluable.
Note that group sign ups are now closed. If you would like to jump into a group, please do! Simply check out the groups in the forum here and join an active one. Another option is to head over to Twitter and, using the #SITSClass hashtag, form your own group.
FAQs
Have a question? Then check out our below FAQs and see if you can't find an answer.
Do I absolutely have to buy the ProBlogger book?
No, but we strongly encourage it. You can follow along without the book. However, you will increase your experience during the program 1000% by having the book by your side. Plus, Darren is offering 25% off of the normal price using the code, SITS25, through the end of September.
Am I required to sign up for a group?
Nope. We are offering group assignments only to those interested. If you do not have the time to dedicate to working in a group, no problem! Simply follow along by reading the posts in the Education channel on SITS and keeping up with the posts in The SITS Girls discussion forum.
I've been blogging for a while. Will this book be useful to me?
Yes! Even if you are an experienced blogger, it is always good to go back and re-review the fundamentals. Participating in our event also allows you to connect with an entirely new group of people, which can mean new readers for your site going forward.
Will you e-mail me to remind me to participate?
Yes, but in order to get on the distribution list, you need to sign up for a group using the Google form in this post. Another alternative is to simply subscribe to our RSS feed here.
The timing is bad for me and I can't participate. Will you offer this program again?
Absolutely! We are now focusing on one of Problogger's books quarterly here on SITS. To read more about when the next challenge will happen, go here.
I signed up for a group, but none of my group members are participating in the forum. What should I do?
Don't worry about a thing. Simply find another group and get back on track. To connect with another tribe, check out which groups seem to be active and ask to join. Another option is to send out a request using the #SITSClass hashtag on Twitter. It is a great way to connect with other bloggers. You'll be amazed how fast people respond.
My profile picture is not showing up in the forum. How do I add one?
Short answer: You cannot add your profile picture to the forum.
Long answer: In the forum, we use what's known as a gravatar, which is a great tool. If you ever comment on blogs outside of Blogger, most of them use Gravatar.
Learn more about how to add your image to gravatar.com in this post.
I added my picture to gravatar.com, but it is not showing up!
Sometimes, there is a time delay with gravatar after you upload an image. Be patient! You should see your picture appear within 24 hours, if not sooner.
How do I update my user profile here in the forum?
Here's the direct link to edit your signature.
When you click on the link, you will find all of your profile options. You can also navigate to this page by clicking on the Forum Actions link in the thin black bar at the top of all forum pages. From this point, go to Edit Profile. The Edit Signature link is located under the My Settings options on the left hand side of the page.
Looking forward to another great learning opportunity with Problogger!
More From Our Problogger Series
Get caught up on all of our posts in this series from Problogger: