Summer is quickly winding down, but before we leave the season behind entirely, we're taking a staycation.
And we want YOU with us!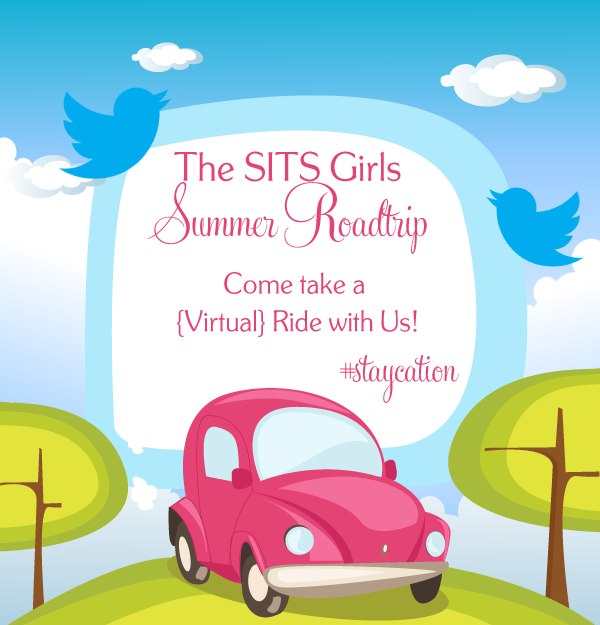 #Staycation Summer Photography Fun
Our staycation is completely virtual, but it all revolves around getting our community involved in some summer photography fun and building our respective followings.
Here's how it works:
It's simple!
You take photos according to a prompt we provide.
Share your photos on Instagram, Facebook, Twitter and tag them with the hashtag, #staycation.
We'll then share your photos through our social media channels and feature our favorite pics here on The SITS Girls.
Photo Prompts
Starting this Monday, July 30, we've got tons of photo prompts lined up.  Our goal? To get an appreciation for what life is like in your part of the world.
We're planning one massive #staycation all around the world, and we'll be looking for bloggers to represent where they live through photos.
Check out the below schedule and see where you fit in:
Monday, July 30: West coast/PST states, Alaska & Hawaii
Tuesday, July 31: Mountain/MST states
Wednesday, August 1: FREE FOR ALL.  Show us a picture from your part of the world.
Thursday, August 2: Central/CST states
Friday, August 3: East coast/EST states
Once we wrap up our tour, we've got a few more prompts to keep the fun going for the rest of summer.  Here are the photos we'll be looking for from absolutely anywhere in the world:
Tuesday, August 7: Where to eat, drink, and be merry where you live
Thursday, August 9: Where you take the kids
Tuesday, August 14: Where you go to unwind
Thursday, August 16: What you love about where you live
We are going to run the event over the course of three weeks, so you'll have the chance to participate as much or as little as you like.
However, the more you participate, the better.
Because it will bring you closer to winning THIS!
Win a Camera Bag from SHUTTERbag Australia
Even though we tend to use our phones to take pictures more than anything else, who doesn't want a fancy camera bag?
Our friend Kim from Mom Tried It introduced us to SHUTTER|bag since she is the North American distributor for these bags:
SHUTTER|bag is the perfect accessory for the busy multimedia mom on the go.  The Safari bag can easily hold a DSLR camera with lenses, an iPad, laptop (up to 15 inches), and still have room for diapers or snacks that are a must for any mom.  SHUTTER|bag was started in Australia by a busy mom/photographer/student with young children.  She wanted a stylish bag that could hold everything she needed to carry that wasn't too trendy or too manly.  As she searched for a bag, she discovered that the popular names were made of polyurethane and not leather, but had a price tag of $160-250.  SHUTTER|bag is proud to offer multitasking women (not just moms or professional photographers) the option of having a beautiful and functional bag made of handcrafted, quality leather.
Definitely a camera bag we can all drool over!
So get your camera ready and start thinking about how you are going to represent your part of the world for our massive #staycation event.
And if you need inspiration, here are the photos from our #SITSSummer challenge on Instagram. Such a good time!
[instapress tag="sitssummer" piccount="0″ size="130″ effect="0″]