This post may contain affiliate links which may give us a commission at no additional cost to you. As an Amazon Associate we earn from qualifying purchases.
This week it has been cold at my house. Our downstairs heating unit needed a new part that it was hard for our heating company to get its hands on until Wednesday.   For five days our first floor has been a little bit like the Arctic . We have been living upstairs most of the week and using a portable heaters when we need to venture into the kitchen. My thoughts have gravitated toward all things warm and cozy during this time on cold.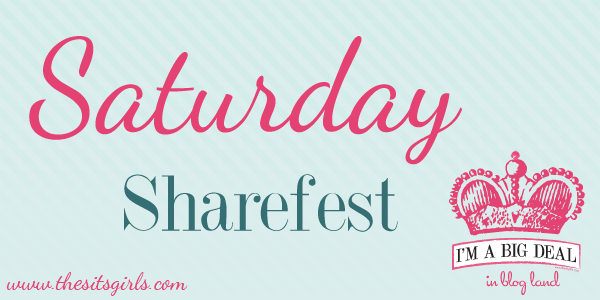 Here are some posts that made me feel that warm and cozy feeling I was seeking:
Cookies always  call out cozy comfort food to me. The Happy Handicap wrote An Open Letter to Girl Scout Cookies and how they call out to her.
Co-Pilot Mom wrote a heart warming post about the Gifts her sons have given her. I love their creativity. They came up with things they already had a made them special.
Ateachablemom shared how she finds  Joy in Tiny Things. I really love the wide variety of things that bring her joy.
If you haven't had a chance to check out Tamara Camera Blog's  Post for a Winter's Night, you so need to. The pictures of her family playing outside in the snow are gorgeous and her text is inspiring.
Now it is your turn to share! What was your favorite post from the past week?
Link it up below. You might even be featured in next week's post.
How To Play Along with #SITSSharefest
When it comes to helping bloggers connect and grow their audience, you know we've got your back. Here's how to play along:
Sharefest Linky
Link up your post using our weekly Linky. This makes it easy for people to find your content AND for you to visit your fellow bloggers. Even a visit to one or two people ahead of you in the Linky can make all the difference in the world!
Sharefest is on Pinterest
We have a Pinterest board on The SITS Girls just for our Sharefest participants. Our community leads will be helping to pin content that really stands out, so be sure that your posts include a pinnable image!
#SITSSharefest Happens Each Week on Twitter
Finally, definitely don't forget our #SITSSharefest Twitter Party happening at 10:00 AM EST / 7:00 AM PST on Saturdays. It's a great way to get one of your posts some extra love on Twitter!