This post may contain affiliate links which may give us a commission at no additional cost to you. As an Amazon Associate we earn from qualifying purchases.
Are you ready to add some fun to your holiday season? We have 14 photo prompts to help you capture every moment, and a linky so you can connect with other Instagrammers.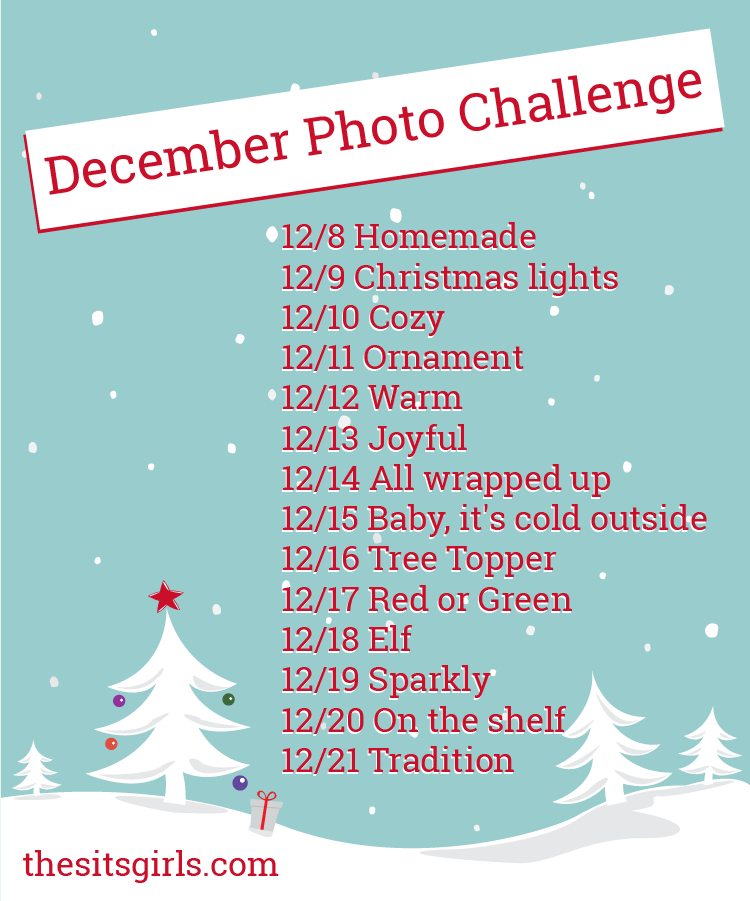 December Instagram Photo Challenge
We can't wait to see how you get creative with these prompts:
Monday, December 8: Homemade
Tuesday, December 9: Christmas Lights
Wednesday, December 10: Cozy
Thursday, December 11: Ornament
Friday, December 12: Warm
Saturday, December 13: Joyful
Sunday, December 14: All Wrapped Up
Monday, December 15: Baby, It's Cold Outside
Tuesday, December 16: Tree Topper
Wednesday, December 17: Red or Green
Thursday, December 18: Elf
Friday, December 19: Sparkly
Saturday, December 20: On The Shelf
Sunday, December 21: Tradition
Be sure to use #SITSBlogging on Instagram, and your other social media channels, so we can all see your photos!
CONNECT WITH OTHER SITS-TAHS ON INSTAGRAM
Add your Instagram profile URL to the below linky, and follow at least three new people.
Link up your Instagram profile!