This post may contain affiliate links which may give us a commission at no additional cost to you. As an Amazon Associate we earn from qualifying purchases.
This week, we kicked off a new series where we'll be walking you through everything you need to know to start and build your blog. We covered the Blogger versus WordPress debate and everything you need to know about a self-hosted blog. Not only are we bringing you posts on these topics, but we have some fabulous leaders in our forums who are there to help continue the conversation. If you haven't joined our new forums– we'd love to have you! Each week, we'll highlight some of the discussion from the forums- and your blog, too!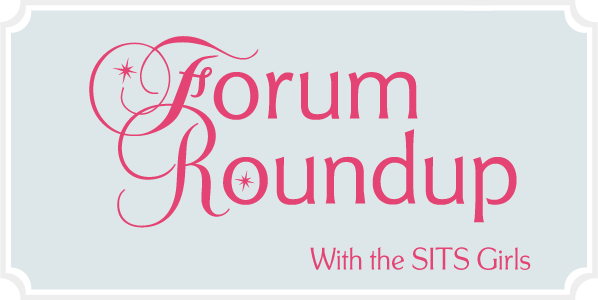 Forum Discussions
Starting on Blogger
One of our forum leads, Alison of Mama Wants This, pointed out "Most new bloggers start out on Blogger as it's free, easy to use and uncomplicated. I started out on Blogger and moved to self-hosted WordPress soon after because I like the idea of owning my content and being able to customize my blog the way I want it."
Switching to WordPress
Adrienne, from The Mommy Mess, just switched from blogger to wordpress and says "I recently made the move to WP, and I'm loving it so far. I still have a lot to learn, but I love knowing I own my content, and I don't have to deal with blogger glitches. I want to grow as blogger, and I figured it was time to make the move!"
Both Alison and Adrienne agree that if you don't have a lot of tech knowledge, you might want to talk to someone about moving your blog for you. But, don't worry: we'll have that covered for you in an upcoming post!
Platform Concerns
When it comes to making the switch, Sam from My Life as Wife had this concern: "I'm on blogger and have considered the move to WordPress but don't want to loose my amazing (and expensive) design. Silly huh? It's a huge part of my brand and I love it!"
But, yes, you can take your design with you if you make the switch: again, something else we'll be covering very soon! Though I do have to say that when I finally made the leap from blogger to wordpress, Cynthia from NW Designs totally rocked out a new look for me as well: there's so much more that can be done on wp!
Share your opinions.
We didn't hear from many on the forums who are sticking with blogger, but we know a lot of you like it! Join the discussion in our forums and weigh in!