This post may contain affiliate links which may give us a commission at no additional cost to you. As an Amazon Associate we earn from qualifying purchases.
We hope that everyone had a fabulous week of blogging!  Many folks are talking up a storm in the forums about looking towards Fall and getting back to more structured blogging schedules. 
Are you looking for structure, advice, information about how to plan?  Then head on over to the forums and join the conversations.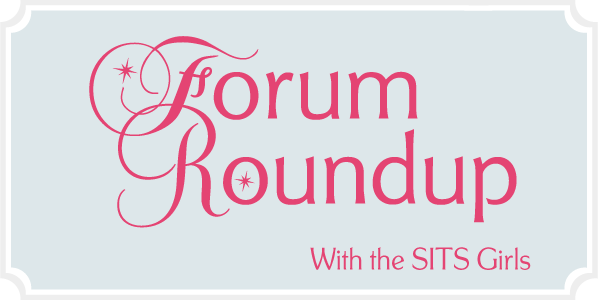 Highlights from the Forum
Backlog
Marysia from My Travel Affairs posted that she needed some tips to get from under her blogging backlog.  Monica responded with some nice suggestions such as…
Schedule your posts. Put it on a calendar! (digital or paper)
Do you have anything to add?  Then come and help a SITStah out!
Blog Conferences
There is a nice conversation going on about blog conferences and why you might want to go.  Alison from Writing, Wishing would have a long way to travel so is looking for some good feedback about the various conferences.
Would you go to a blog conference?
Photos
Teresa is wondering about using celebrity photos on her blog.  Some tips for doing this without copyright infringement would be greatly appreciated so jump on in.
The forums are a fabulous way to connect and learn.  You definitely need to check out what is going on!