This post may contain affiliate links which may give us a commission at no additional cost to you. As an Amazon Associate we earn from qualifying purchases.
I'm so happy it is Friday. This summer heat (and the sunburn I received from too much time spent in the pool on Wednesday) are wearing me out. This weekend will be a great chance to relax in the air conditioning, and catch up on the conversations happening in the forums.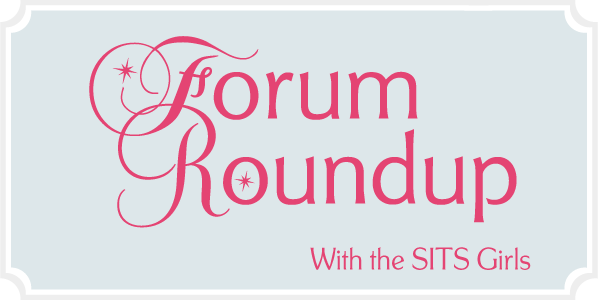 Great Blogging Questions
We had a few questions from new bloggers this week about things that I think even bloggers who have been around for a while deal with sometimes.
Blog Comments
Dawn from Come Over For Coffee asked, "How do you respond to comments?"

JDaniel4's Mom said,
I reply through e-mail and comments on their posts. I think it is important for my commenters to know I read their work too.
It is interesting to see that often the blogger's chosen blogging platform influences the answer.
How do you respond to comments?
Changing Your Blog Name
FarahA from The Frilly Pages asked, "Is it a good idea to change my blog name at this stage?"  
Tiffany from Raising Paityn encouraged her with,
I think sometimes a name change is necessary. I'm going to be changing mine in the fall (too much work to do when I'm so busy right now). I sigh at the thought of all the effort and I'm nervous about losing readership. But sometimes, you just have to go for it!
What do you do when you find your blog has grown away from its initial vision? Do you go for a name change?
Making Your Blog Special
Recreate and Decorate asked, "What makes you a unique blogger?" Is it your writing style, your niche, or something else?
Minnesota Girl in LA answered,
My blog was designed to be my space, but it has grown much broader than that. A huge motivation of why I keep going is for my readership and to know there are others that are enjoying my stories.
What do you do to make your blog unique? Please share your secrets with us!
While you are enjoying that air conditioning, hop in on some of these discussions, or add one of your own. I'll see you there!