This post may contain affiliate links which may give us a commission at no additional cost to you. As an Amazon Associate we earn from qualifying purchases.
Happy shank o' July, everyone! I hope this weekend has brought you all some fabulous, outdoorsy fun- unless of course you're being affected by this wicked heat wave. Then, by all means, I hope you're inside, lying down, drinking a milkshake. Speaking of summertime joy, our terrific forums are going strong with the blogging info and community for which we're oh-so world famous!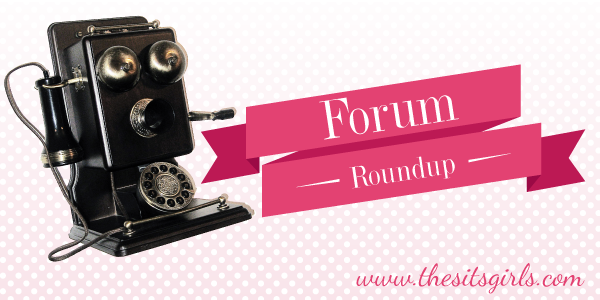 Recreateanddecorate sometimes feels trapped by her niche and wishes she could break out– but the suggestions she received on how to expand her particular posts were rather awesome.
Do you ever feel limited by your niche?
Infographs: do you use them? Do you fear them? Do you even know what the heck they are? LunarScorpio wanted the inside scoop and came to the right place (namely to AlisonSWLee, one of our awesome Community Leads who possesses every single resource you'll ever need).
Have you ever wondered how to implement infographs into your posts?
And, most importantly, JDaniel4sMom reminded us that July marks a humongous holiday: National Ice Cream Month. Are you celebrating? Are you- ahem- eating ice cream right now?
What are your ice cream-tacular plans for July?
However you're enjoying the season, I hope it's fantastic- and that you make time to join in the great convos and fun in our forums. We'd love to see you there! (Especially if you mention dessert.)