This post may contain affiliate links which may give us a commission at no additional cost to you. As an Amazon Associate we earn from qualifying purchases.
Can you believe it's already the last weekend in July?! This summer is simply zipping- which must mean we're all doing something right. But before we trade our flip flops for apple-picking boots (y'all have those too, yes?), let's check in with our always-seasonal forums!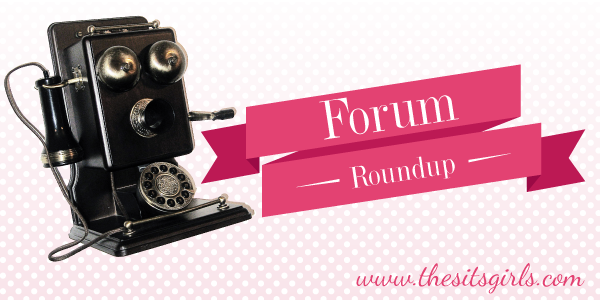 TheMommyMess, inspired by one of our fabulous How-To posts, wonders what you could be doing to revamp your About Me page. Maybe do a little Midsummer cleaning? 

Is your About Me page reflecting the best you?
Got a Facebook fan page that needs zero help? Wow, sister, you rock. But in case you're with the other 95% of us, Joyinthemidstof started a great discussion about how to increase your Facebook engagement.
What steps are you taking to grow your Facebook following?
And speaking of Facebook, AlisonSWLee brings up the matter of Facebook "friending" real life folks vs. blogtacular ones. What's your hard n' fast rule for online friends? Do they hafta know your maiden name, or are mutual bloggy interests enough?
What's your Facebook "friending" style?
Make sure to join in the marvy discussions going on 'round the clock in our always-friendly forums! And have a wonderful rest of the weekend, gals…with every cross-section of friends imaginable.