This post may contain affiliate links which may give us a commission at no additional cost to you. As an Amazon Associate we earn from qualifying purchases.
Happy Day After The 4th, everyone! Hope you all have a little fire left in your works to get you through the Friday between days off! (Who okayed that one?!) Let's take a well-deserved coffee break to check out the buzz in our forums…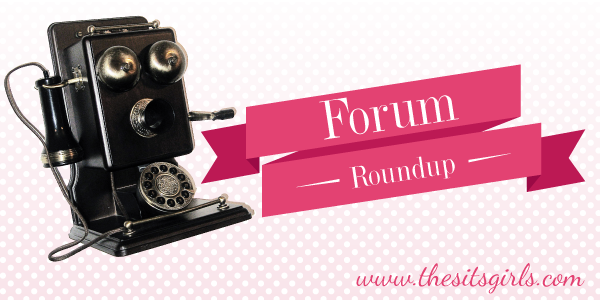 Rach_lifeeversince was looking for advice on how to announce an upcoming blogging break to her readers (or even if she should). What do you think? Amp up the other social media outlets in her "absence" or just tell your [hopefully understanding] readers to peace out for a few?
Do you ever time blogging breaks with humongo life events?
Haters gonna hate…right? BeautyintheBuff is trying to stay above the "trolls", when they leave downright insulting comments on her from-the-heart writing… but it's hard. Any advice for her?
How do you deal with hurtful comments on your blog?
Juggling a full-time career, family, and carving out some time to blog– that's what's on Deanna's mind. Namely, how y'all manage it! Anyone in this same boat? And is there a magical answer? (Please, do tell.)
How do you strike that balance between work, family, and blogging? 
Power through 'til the weekend, ladies! And be sure to come play in our awesome forums- after all, spending time with our community is right up there with a hammock nap.
Happy Friday!