This post may contain affiliate links which may give us a commission at no additional cost to you. As an Amazon Associate we earn from qualifying purchases.
There is no way that it's actually June 1st. I'm not ready to acknowledge that this year is simply zipping by! Better stick to the crazy good conversations happening in our world-famous forums.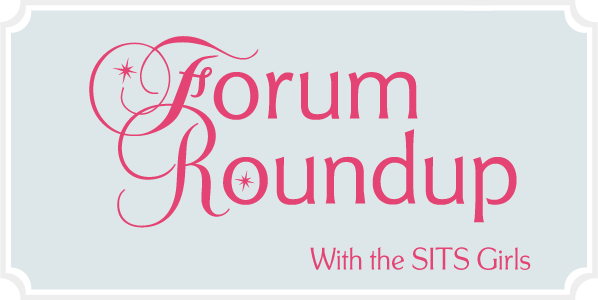 PR Pages for Bloggers
Wondering about the necessity of PR? Alison from Mama Wants This discusses her take on the PR page for bloggers: "…I state what products/ services I might be interested in reviewing, and some 'terms & conditions' (e.g. I will only review something if given the actual product/ service to try first, I won't write a review based off a press release)." Is this something you've considered for your blog? Do you have any words of wisdom to add?
Join in and tell us what you think is necessary for a blog's PR page.
Fifty Shades of Grey Movie
The Fifty Shades Of Grey forum is still going strong but, full disclosure: what really caught my eye was Whipped Moo's speculation about the casting of Ryan Gosling. I'd watch that movie. Heck, I'd watch that infomercial if he were featured. But I digress. 
Who will star in the Fifty Shades of Grey movie?
Who Do You Write For on Your Blog?
And finally, over in the Blogging section, Denise from According To Denise asks that clutch (and ever-popular) question: Who Do You Write For? Rach @Life Ever Since  realized that this answer can change:  "I started writing for my new baby, but then quickly realized I write for myself–as a way to get the thoughts out of my head that swirl around in there. By writing what I'm thinking and feeling and then reading the comments people leave, I realize I'm not alone." Lovely and so true- but we'd love to hear your answers as well!  
There's always so much going on in the forums- if you haven't yet checked them out, we'd love to say hi! (Even if you disagree about the whole "Ryan Gosling" thing.)
Happy Friday!