It's officially Summer, and it's officially Friday!
(And I'm officially ready for a nap.)
You've all been busy in the forums; giving tips, sharing feedback, and generally being awesome to one another.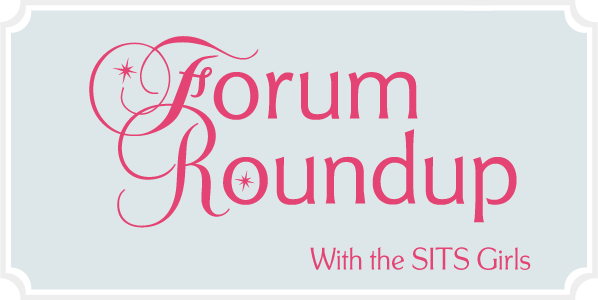 Here's What The Buzz Was This Week
Giveaways
The chatter on giveaways and the hoops that readers go through is still going strong.
What's kosher for giveaway requirements? What's deceitful?
Cupcakebaker weighs in on comments and Facebook shares: "Seems so counter-productive and almost deceitful to do it just to get a prize, so I end up not joining. Just a reply works for me!"
What do you think about giveaway practices? Let us know!
Promoting Your Book
One of our SITS gals raised the question of how to promote your book– turns out, y'all are some self-publishing mavens!
"Reach out to other bloggers and ask them to do book reviews," says Moniqueis. "Find out if your local newspaper or other print outlets–or the online version– would do a book review. Find out if you can do some kind of an event–like a reading at a library. And of course social media outlets are tools to announce your press. Also put together a press kit an author bio, book fact sheet and press release for writers to refer to and make it available on your blog."
Come weigh in on publishing and self-promotion!
June Book Club
And finally, Sam @ Life As Wife is kicking off our terrific June book club discussion with Erin Morgenstern's The Night Circus. There's still time to jump in and play! Discussions will start the week of June 25th, but don't fret if you haven't yet picked up a copy. There's still time!
Check out June's book club chat! This fun event is stress-free.
Just like Summer should be.