This post may contain affiliate links which may give us a commission at no additional cost to you. As an Amazon Associate we earn from qualifying purchases.
It's that time again! Time for this week's Forum Roundup.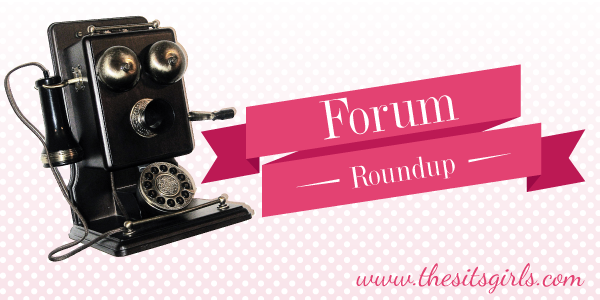 Have you tried to connect with brands and have no idea where to begin? Do you feel your numbers aren't up to par yet? Jump on in and discuss what you can do to show your strengths and how to connect despite what you describe as lower or weaker numbers.
We've recently had some new members pop over to our Google+ discussion thread to introduce their G+ pages, so feel free to do the same, or check in to find new friends.
And if you're up to sharing some organizing tips, please do so. Organization is critical to maintaining a good schedule for oneself!
We're also chatting some about what your summer plans for you and your family are, so join us and chime in with your best ideas.
Here's to a wonderful weekend for all and we'll catch you on the forums next week!