This post may contain affiliate links which may give us a commission at no additional cost to you. As an Amazon Associate we earn from qualifying purchases.
It's Forum Roundup time again!
We've had a lot of incredible discussions going on this week and would love for you to stop by and connect with us on whatever catches your eye!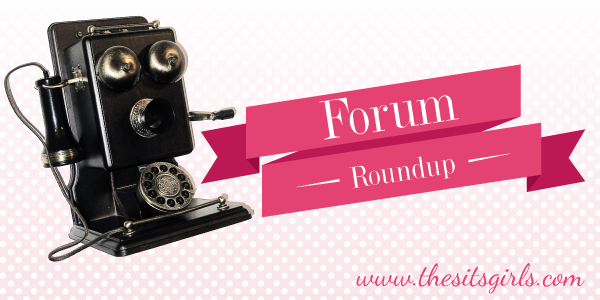 Adrienne asks if you invite your friends to like your blog's Facebook page.  That's something that Facebook seems to be acting a bit weird about lately, so it's always tricky! It's also a fine line between sharing your stuff with friends and family. Come on over and let us know what you think!
Alison wants to know how you plan your blog posts. Stop by and share your blog planning tools.
And just yesterday I started a discussion with questions about SEO use. I'd love it if you'd share your understanding of how to best utilize it as you write.
We hope you're enjoying the new look of our forums and look forward to seeing you there regularly!