This post may contain affiliate links which may give us a commission at no additional cost to you. As an Amazon Associate we earn from qualifying purchases.
Thanks for joining us for the past two weeks of Spring Fling! We hope you've learned a little about facebook, twitter, pinterest, and google +.  This week, in our forums, we talked about what we can do to improve our blogs. Decluttering our blogs, updating our about me and best of pages, and trying something new were our focus for the second week of Spring Fling.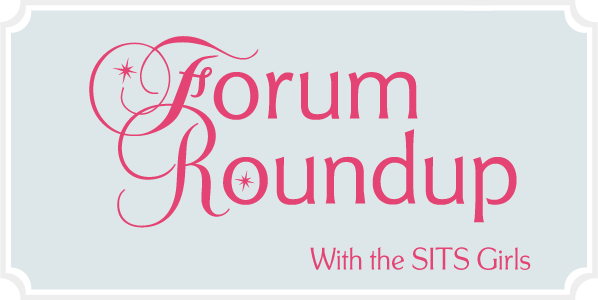 Declutter Your Blog
On Day 6 of Spring Fling, Ashley reminded us we need to watch how many "extras" we add to our blog sidebars and footers. We don't want to have so much on there that new readers can't figure out what our blogs are about.
Allyson of Southern Momma at Home says "I'm OCD in real life and clutter makes me crazy. Blog clutter makes me crazier."
Delilah of Confessions of a Semi-Domesticated Mama just had a blog makeover and shares "It's a constant issue for me to de-clutter my blog. I recently did a full blog makeover and I'm still trying to get my sidebars right. I took my blogroll off completely and installed a recent post widget under my header. I also added a box gadget that consolidates 4 seperate widgets into 1. The drop down nav bar menu helped too, it cut down on clutter on the sidebar."
Add your thoughts about decluttering your blog.
Wowing on Your "About Me" Page
Ashley told us the three must-haves for our about me pages on day Day 7 of Spring Fling.
Laina of Laina Turner learned "After reading everyone else's About me page I know I need to update mine and make it more me. I have struggle for a long time with finding my voice as I do so many things. I have realized I can be all I want as one person/one blog but it seems difficult, to me at least:)"
Join in the discussion in our forums on about me pages and get feedback on your page!
Updating Your "Best Of" Page
This is where I 'fessed up that my own "Best of" page is out of date! While I do still love those posts, a new reader would check those out and think I haven't written anything good in a year or even two, based on my page. Time for me to update mine and you to do it, too!
One of our forum leads, Tracie of From Tracie, made me feel better when she admitted "I have a few of my favorites linked on my sidebar (and I do get clicks on those), but I haven't updated them in over a year. ouch. I like the idea of having a dedicated page and breaking it up into three categories."
I really like this idea from Rina of K-6 Art, for those of you who write "pin-worthy" posts: "I don't have a 'best of' page…..however, I have some posts that are very popular on pinterest. Maybe I could have a 'I've been Pinned' page."
Head over to the forums to join the discussion about Best of pages.
Try Something New
For yesterday's Spring Fling task, we challenged you to try something new on your blog. Head over to the forum discussion and see what other SITStas have planned!
Thanks for being a part of Spring Fling! You can keep the conversation going by joining in our forums!