This post may contain affiliate links which may give us a commission at no additional cost to you. As an Amazon Associate we earn from qualifying purchases.
This week, we had some great conversations in our forums. While talking about the necessities to start a blog (did you see our printable checklist?) we talked about the blogging community's stance on why we blog in the first place. After reviewing our blogging checklist, we got ready to jump in headfirst with a little bit of fun- building the blog itself!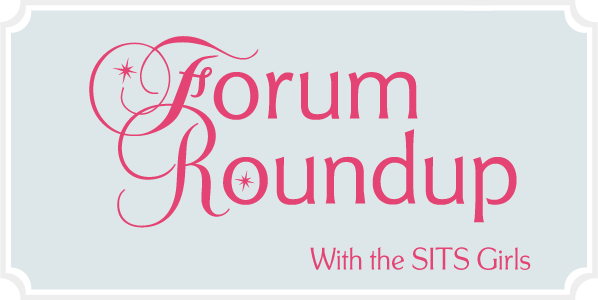 Why Blog?
The blogosphere has been all abuzz with discussion on why we blog- and our forums were no exception! Whether you blog as a hobby, as a business, or aspire to turn it into a professional career, everyone has their reasons. Sharon from Empty House, Full Mind loves the creative outlet blogging brings. What do you think? Check out the why blog topic.
Your Daily Dance talks about how her passion is such a part of who she is that she has to blog about it. She loves to share her knowledge and experience with others. Do you blog for similar reasons?
Time Management
We all struggle with time management, but when it comes to our blog, it can be particularly challenging. With the pressure to maintain your blog, keep up with social media networks, and be visible in the community, it can be easy to lose track of time. Our forum members discussed their thoughts on time management.
Sam from Life as Wife says she "cheats" by using her iPhone to stay on track with things. That sounds like a smart idea to us- stay on top of things while not being tied to your computer!
Denise from According to Denise tends to do her reading by what catches her eye on Twitter. Combining your reading based on what you see in various social media networks can help spread out your reading- as long as you don't spend too long clicking away!
Do you ever feel like you're overextended with all of your blogging activities? Long Lost Fame sure does, and she wants to reevaluate her approach to get better organized. Share your tips with us!
Make sure to keep joining in our weekly forum discussions- we love highlighting your answers!