This post may contain affiliate links which may give us a commission at no additional cost to you. As an Amazon Associate we earn from qualifying purchases.
Can you believe how fast our Month Of Cookie zipped by?
By now, many of you have sent and received delectable baked goods, submitted your finest recipes for inclusion in our world famous cookie book, and blogged (and Pinned and Facebooked and Tweeted) about this whole delicious (and remarkably photogenic) endeavor. Check out our Pinterest album, our cookie swap pix on Facebook, and follow the hashtag, #CookieTime, to see what your fellow SITStahs have been up to!
We're beyond thrilled to present to the community The SITS Girls' Cookie book! Many thanks and kudos go to the talented (and patient) Cynthia, a.k.a. Nap Warden, for layout and design. Isn't it purty?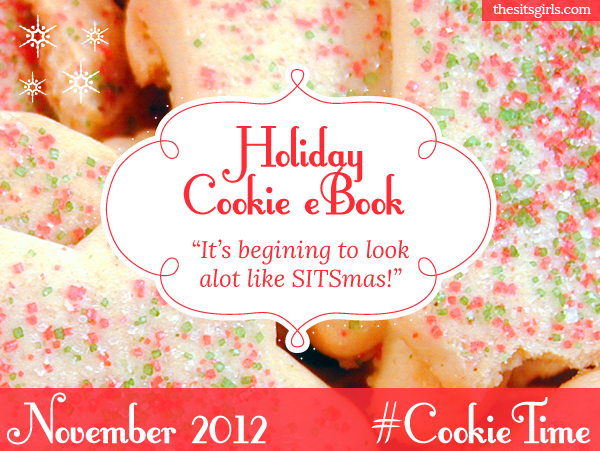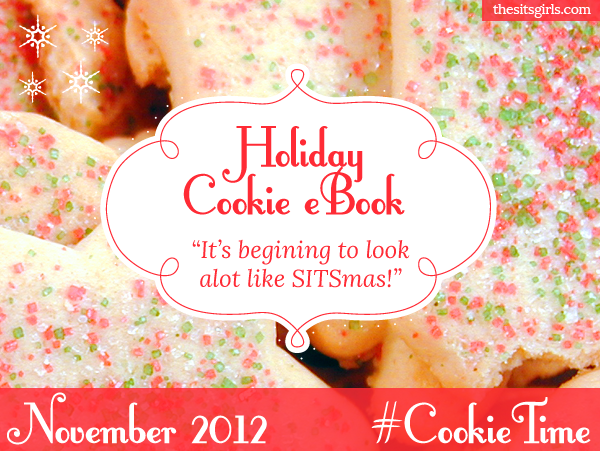 So go download your own copy and enjoy! Bake, share, celebrate, and make this the best (and tastiest) holiday season yet.