This post may contain affiliate links which may give us a commission at no additional cost to you. As an Amazon Associate we earn from qualifying purchases.
Happy Friday, everyone!
It's been a great week here at The SITS Girls! We've been busy with this month's Blog challenge-Blogtober!
Have you had the chance to make your way around the web and get to know a few new faces? There's still time to link up your blog and social media accounts at the links below.
Here's where we've been!
Today is our last day of the challenge and we're hoping to help you grow your Google Plus circles!
Freaky Friday on Google+
Friday, October 25: Leave a comment with a link to your Google+ account and let us know which circles you would like to be in, e.g., Craft, Food, etc.
Looking forward to seeing you on Google+!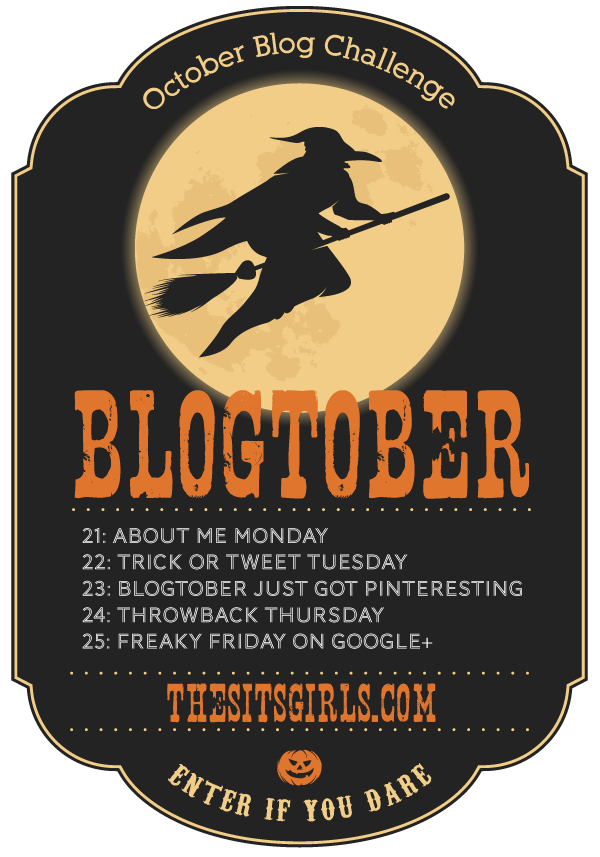 We hope you've enjoyed our blog challenge, but most of all, we hope it helped you build your blog communities! Take the challenge one step further and visit the daily links throughout the weekend and grow your following even more.
Are you sad the challenge is over?
Don't be!
Keep up your community building momentum and join us here tomorrow for Saturday Sharefest. Link up your favorite posts from the week and share, share, share!