This post may contain affiliate links which may give us a commission at no additional cost to you. As an Amazon Associate we earn from qualifying purchases.
It is time for another Instagram Photo Challenge! Summer is quickly approaching, and we want to start June the right way. What better way to do that than to spend a week growing our presence on Instagram, sharing great pictures, and meeting all of the other picture-loving bloggers in our SITS community? We can't think of one. So grab your camera, and get ready to shoot.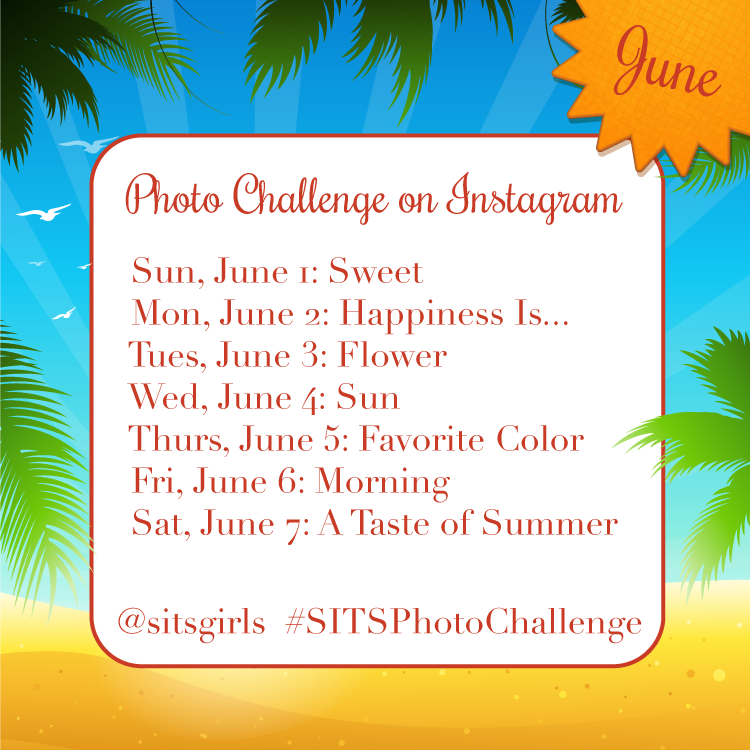 June Instagram Photo Challenge
We can't wait to see how you get creative with these prompts:
Sunday, June 1: Sweet
Monday, June 2: Happiness Is…
Tuesday, June 3: Flower
Wednesday, June 4: Sun
Thursday, June 5: Favorite Color
Friday, June 6: Morning
Saturday, June 7: A Taste of Summer
Be sure to use #SITSPhotoChallenge on Instagram and your other social media channels so we can all see your photos!
Connect with other SITS-tahs on Instagram
Add your Instagram profile URL to the below linky, and follow at least three new people.
Keep Reading
Looking for more Instagram inspiration? Here are a few posts you will find helpful: