This post may contain affiliate links which may give us a commission at no additional cost to you. As an Amazon Associate we earn from qualifying purchases.
Spring is in full swing, and we can't think of a better way to celebrate the month of May than sharing great pictures and meeting all of the other picture-loving bloggers in our SITS community. So grab your camera, and get ready to shoot. We have two weeks of photo prompts you are going to love!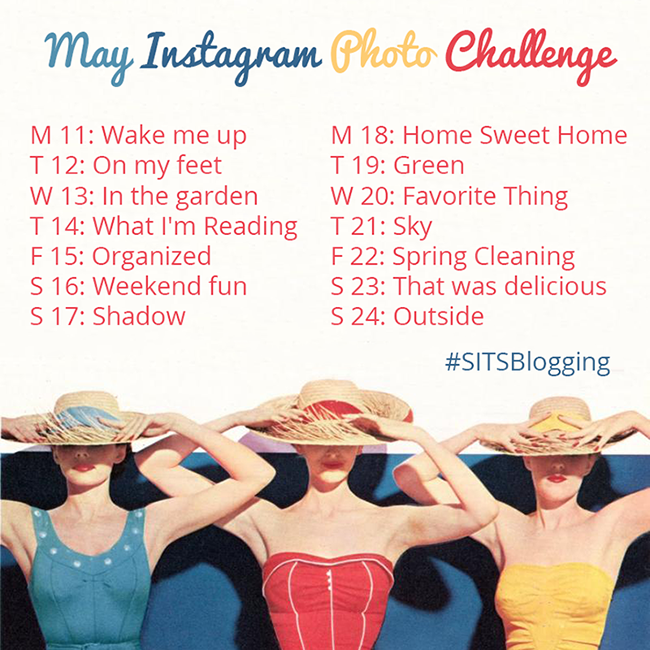 May Instagram Photo Challenge
We can't wait to see how you get creative with these prompts:
Monday, May 11: Wake me up
Tuesday, May 12: On my feet
Wednesday, May 13: In the garden
Thursday, May 14: What I'm Reading
Friday, May 15: Organized
Saturday, May 16: Weekend fun
Sunday, May 17: Shadow
Monday, May 18: Home Sweet Home
Tuesday, May 19: Green
Wednesday, May 20: Favorite Thing
Thursday, May 21: Sky
Friday, May 22: Spring Cleaning
Saturday, May 23: That was delicious
Sunday, May 24: Outside
Be sure it use the hashtag #SITSBlogging on Instagram and your other social media channels so we can all see your photos!