This post may contain affiliate links which may give us a commission at no additional cost to you. As an Amazon Associate we earn from qualifying purchases.
This week, we shared why bloggers might want to consider switching from blogger to wordpress and how you can go about doing that. When we initially talked about blogging platforms in our forums, more of you weighed in on the wordpress side, though now some of you in blogger are sharing your opinions as well. In this week's Forum Roudup, we'll highlight some of the discussion.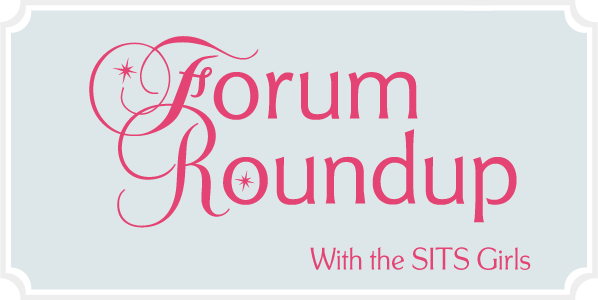 In Defense of Blogger Blogs
Simoney from Great Fun for Kids says "Blogger has a few shortcomings. Like the rubbishy comment system, and the fact that there's no plug-in for Com-Luv. BUT apart from that I have no problem with blogger at all!"
Mamajava weighs in with: "My current blogging level and personal finances dictate that whatever platform I choose, it needs to be free and easily customizable. WordPress didn't fit that bill, so Blogger it is."
I can relate to aturtleslife who admits "I've been with Blogger for the past 15 months or so and love it. I find it very intuitive which is a huge plus for this HTML-challenged mind of mine."
Personally, I didn't have many problems with Blogger except a few glitches here and there. And I was convinced you had to pay a ton and have extensive HTML knowledge to be on wordpress instead of looking into it. For those same reasons, I stuck with Blogger for a very long time with my personal blog. Though now that I'm on wordpress, I wouldn't switch back, so I relate to this next group:
WordPress Fans
Amy from Counting My Kisses, who is one of our SITS Girls forum leads, shared "I also was really overwhelmed at this decision about a year ago when I was jumping into the blog world. I did a TON of research & decided that WordPress was the way to go, since it seemed like it was regarded as the "professional" route– and the thought of having to ever move from Blogger to WordPress made me want to run for the hills."
Aramelle, from One Wheeler's World, was never on blogger. "I've always been on a self-hosted WP blog. Admittedly, though, that is only because my husband (who is the techy one) set it up that way. My blog is just an extension of our family web site, so we owned that domain long before I was blogging. WP is the only platform I've ever used, but I really like it a lot."
Which Blogging Platform Do You Use?
Weigh in in the forums!