This post may contain affiliate links which may give us a commission at no additional cost to you. As an Amazon Associate we earn from qualifying purchases.
I hope that your first week in the new year was a wonderful one! I feel like I'm still pushing through that holiday fog, but I guess that's normal, right?
Did any of you fabulous SITStahs make a resolution this year? Or how about choose a word to live by in 2013? I'd love to hear what they are!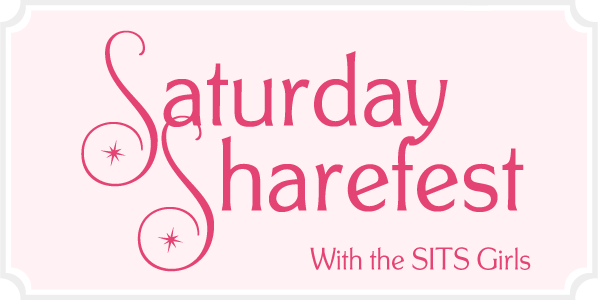 How about some highlights from our last Sharefest?
Have you ever heard of a cat murderer? Well, over at Looking for luck, love, and… her cat commits the crime.
Britton from My Big Beautiful Life gave us a fun tutorial on how to make an edible craft with your little ones.
Did you add 'read more' to your list of resolutions for 2013? If so you'll want to head over to see Kim at Coffee Pot Chronicles, where she is holding a Project 36. Sounds like fun!
Now it's your turn!
Share your favorite post from the past week. Make sure to visit the two posts above you & leave some comment love as well.
And don't forget our #SITSSharefest Twitter Party happening at 10:00 AM EST / 7:00 AM PST on Saturday. It's a great way to get one of your posts some extra love on Twitter!
Happy sharing and have a wonderful weekend!