This post may contain affiliate links which may give us a commission at no additional cost to you. As an Amazon Associate we earn from qualifying purchases.
Happy Saturday everyone!  Let's show each other a little bit of bloggy love!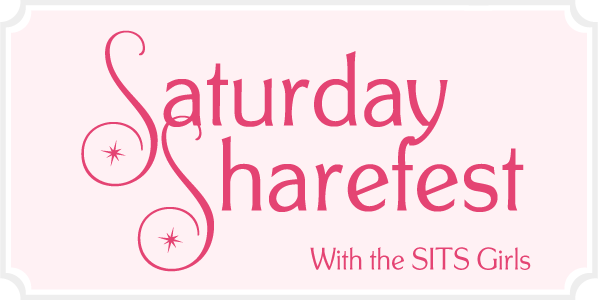 What is a Saturday Sharefest?
Saturday Sharefest is when we get back to our roots of "The Secret to Success is Support." In blogging, support often comes in the form of comments. So, every Saturday, visit The SITS Girls and comment on Sharefest with a link to your best post of the week. Then go visit the blogger ahead of you and show them some comment love!
If you have time, visit more SITStahs! After all, who doesn't love comments?!
Highlights from our SITStahs
Summer is a great time to take a look at what you are eating and try something new.  Christine over at Love, Life, Surf is doing a Green Smoothie Challenge this month and has some great tips in her Green Smoothie Challenge Update.
Over at There's Just One Mommy they put together a totally fun sounding Pirate Day that I'm sure many kids would enjoy.
Amy over at Baby Baby Lemon posted what looks to be the yummiest summer salad recipe I've seen.  Check out the Summer Spinach and Berry Salad.
Now it's your turn~ share your favorite post in the comments section & start spreading the SITS love!