This post may contain affiliate links which may give us a commission at no additional cost to you. As an Amazon Associate we earn from qualifying purchases.
Can you believe it's already the first weekend in June? This practically counts as summertime! Let's have our first Summer Saturday Sharefest!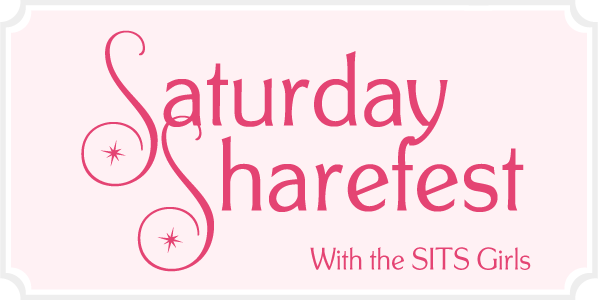 What is Saturday Sharefest?
Saturday Sharefest is when we get back to our roots of "The Secret to Success is Support." In blogging, support often comes in the form of comments.  So, every Saturday, visit the SITS Girls and comment on Sharefest with a link to your best post of the week. Then go visit the linker ahead of you and show them some comment love!
If you have time, visit more SITStahs! Let's face it, as bloggers, we love comments!
Highlights from SITStahs
Does the thought of swimsuit season freak you out? Rebecca from New Momma Beckers has a good reminder for us with Self-Esteem Comes First- Weight Loss Will Follow.
Carolyn from Hooked and Happy has an important reminder for  us: Pay Your Bills, Check Your Boobs.
My boys have been playing with my iDevices since the youngest was just 2. But Kerry at Breadwinning Mama brings up the question of when is the right age to let your children have one.
Your turn! Share your best post of the week in your comment and then go visit others!