This post may contain affiliate links which may give us a commission at no additional cost to you. As an Amazon Associate we earn from qualifying purchases.
Does anyone want Daylight Savings to just go away? I've seen tweets, Facebook statuses and entire blog posts about how DST has been affecting everyone, especially very lively children awake at 4.30 in the morning – ack!
Well, it's been almost a week, so I hope you and your families have adjusted and are raring to go for Spring. Just like we at SITS are always ready, coffee in hand, to dive right into Saturday Sharefest!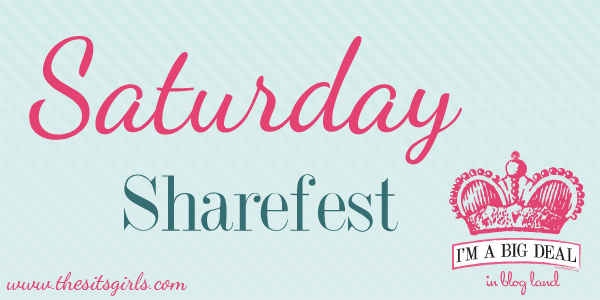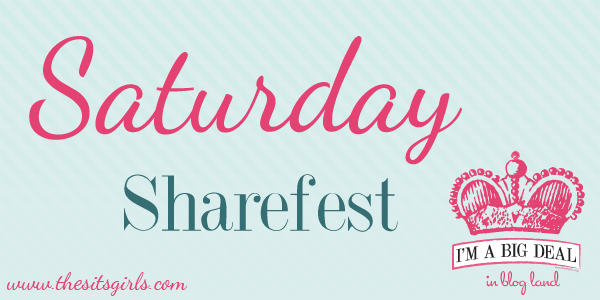 Here are some of last week's highlights:
Give Britton of My Big, Beautiful Life a round of applause for completing her first 5K, The Color Run! She's doing her first timed 5K in May, so do give a SITStah a high give.
I breastfed my first child for 18 months, so I absolutely related to (and loved) this post by Beth of More Fun, Mom! where she gave her funny 7 responses to "OMG you're still breastfeeding?!"
Did someone say "Cake Pop Cream Pie"? That's right, Dru of Teenage Cakeland came up with this inspired dessert – go check it out! Yum.
Now it is your turn to share! What was your favorite post from the past week?
Link it up below. You might even be featured in next week's post.
How To Play Along with #SITSSharefest
When it comes to helping bloggers connect and grow their audience, you know we've got your back. Here's how to play along:
Sharefest Linky
Link up your post using our weekly Linky. This makes it easy for people to find your content AND for you to visit your fellow bloggers. Even a visit to one or two people ahead of you in the Linky can make all the difference in the world!
Sharefest is on Pinterest
We have a Pinterest board on The SITS Girls just for our Sharefest participants. Our community leads will be helping to pin content that really stands out, so be sure that your posts include a pinnable image!
#SITSSharefest Happens Each Week on Twitter
Finally, definitely don't forget our #SITSSharefest Twitter Party happening at 10:00 AM EST / 7:00 AM PST on Saturdays. It's a great way to get one of your posts some extra love on Twitter!