This post may contain affiliate links which may give us a commission at no additional cost to you. As an Amazon Associate we earn from qualifying purchases.
It is March. MARCH. Finally, right? I have been waiting for the calendar to turn because that means we are one step closer to warmer weather, longer days, and lots of sunshine. Who else is ready for Spring? (I KNOW I'm not the only one!)
Anyways, have y'all caught up on last week's amazing Sharefest?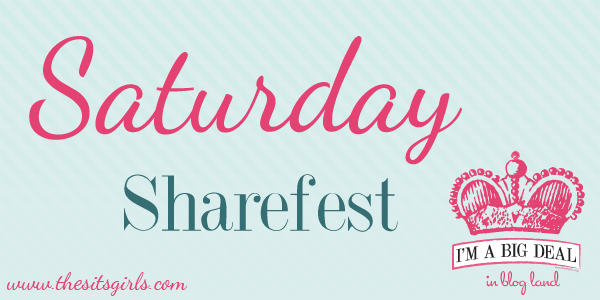 Kathy from Cornerstone Confessions gave us some great tips on more effective post images.
Want a delicious little treat? Paul from Call Me PMc shared a yummy recipe for Oreo Frosted Chocolate Cupcakes. My mouth is watering just thinking about them!
NJ from A Cookie Before Dinner poured her heart out while admitting to losing her "voice". It's something I think we can all relate to.
And now it's your turn! Link up your favorite post from this week. Maybe next week we will see your fabulous post featured here!
How To Play Along with #SITSSharefest
When it comes to helping bloggers connect and grow their audience, you know we've got your back. Here's how to play along:
Sharefest Linky
Link up your post using our weekly Linky. This makes it easy for people to find your content AND for you to visit your fellow bloggers. Even a visit to one or two people ahead of you in the Linky can make all the difference in the world!
Sharefest is on Pinterest
We have a Pinterest board on The SITS Girls just for our Sharefest participants. Our community leads will be helping to pin content that really stands out, so be sure that your posts include a pinnable image!
#SITSSharefest Happens Each Week on Twitter
Finally, definitely don't forget our #SITSSharefest Twitter Party happening at 10:00 AM EST / 7:00 AM PST on Saturdays. It's a great way to get one of your posts some extra love on Twitter!