This post may contain affiliate links which may give us a commission at no additional cost to you. As an Amazon Associate we earn from qualifying purchases.
I have had Easter on the brain this week. We have been been preparing for Easter with cooking projects, crafts, and reading Easter themed books.  Someone at my house has even conducted a hunt to find any Easter basket items that might have been stashed out our house early by the Easter Bunny. Unfortunately some of the  items the Easter Bunny had hidden in a kitchen cabinet behind a set of bowls and bottles of olive oil were found. He was so excited to know that the Easter Bunny brought some of his favorite cookies and fruit chews.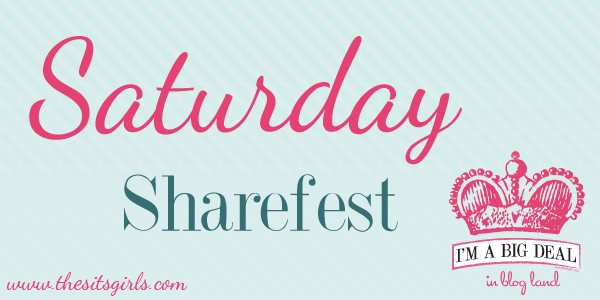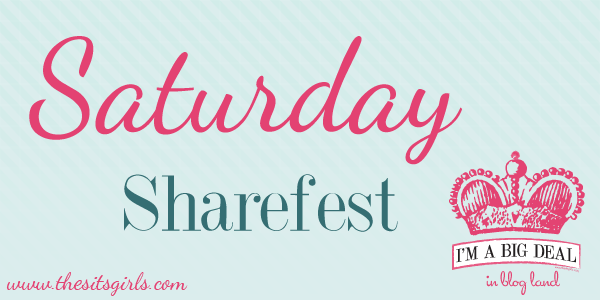 My hunt this week wasn't for Easter goodies,  but to find Easter related posts to share with you. What wonderful a wonderful collection of posts I was able to find.
When the Kids Were Bored has post called The Easter Egg: A Little History and Egg Dyeing Fun that shares a really fun way to dye eggs.
Raise A Boy has a series of posts on learning with plastic Easter eggs. I really enjoyed the one they shared this week on a Easter Egg Matching Game to Practice Colors.
I love the hand print bunnies Fit 'n' Well Mommy shared in her post Easter Kids Crafts! They are so cute.
A post by Mommy Fried called Is Easter the New Christmas? caught my attention too.  It looks at how we seem to be placing more and more in our children's basket.  I am  not sure the bunny cookies and bunny shaped fruit chews would have been  as exciting for my son if he knew that other children got huge gifts in their baskets. I don't think I  should tell him.
Your Turn!
Link up your favorite post from this week!
How To Play Along with #SITSSharefest
When it comes to helping bloggers connect and grow their audience, you know we've got your back. Here's how to play along:
Sharefest Linky
Link up your post using our weekly Linky. This makes it easy for people to find your content AND for you to visit your fellow bloggers. Even a visit to one or two people ahead of you in the Linky can make all the difference in the world!
Sharefest is on Pinterest
We have a Pinterest board on The SITS Girls just for our Sharefest participants. Our community leads will be helping to pin content that really stands out, so be sure that your posts include a pinnable image!
#SITSSharefest Happens Each Week on Twitter
Finally, definitely don't forget our #SITSSharefest Twitter Party happening at 10:00 AM EST / 7:00 AM PST on Saturdays. It's a great way to get one of your posts some extra love on Twitter!